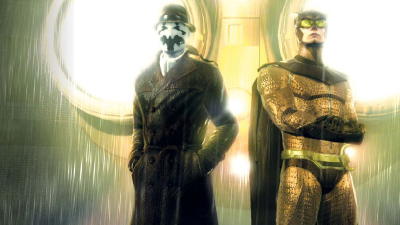 If you're a gamer, you've probably heard of a Watchmen game coming down the pipeline. I've had it on my radar for awhile now, and I've just found the release dates.
If you're an Xbox gamer, you'll be able to start playing on March 4th, just two days before the movie debuts in theatres.
It's unclear how much the brawler will cost, but current trends in XBLA have me thinking 900 to 1,600 points.
If you're on a PS3, you'll be able to hop on in to the PlayStation Store around that time (we've heard whispers of March 5, 2009) and get into the action.
Are you as excited about the possibility of this game as I am? Not too happy that gameplay is clocking in at two hours? Let us know below.
Please follow and like us: