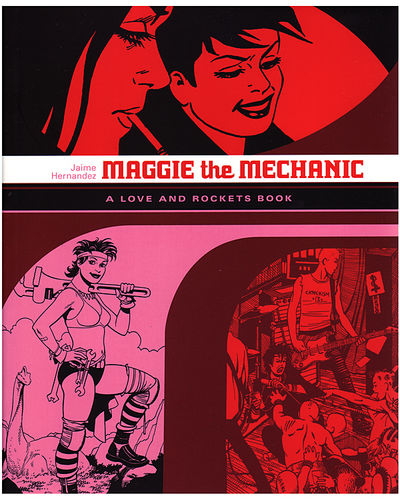 Jaime Hernandez, co-creator and writer/artist of Fantagraphics' extraordinary Love & Rockets series, has donated a black-and-white sketch to our SDCC Autograph Card/CBLDF Auction event.
Millions of people have followed the adventures of Maggie, Hopey, and all of the other characters in Jaime's Locas stories. Now you have a chance to get your hands on a limited-edition autograph card at SDCC this year featuring Jaime's artwork! The original artwork will be auctioned off by the CBLDF at SDCC '09 on July 25th, 7 p.m., at the San Diego Convention Center. Check out the complete list of contributing publishers and creators and start planning your autograph hunt now!
These special autograph cards are free, but they are extremely limited in quantity, so make sure to visit each creator's (and publisher's) booth right away to get yours! TFAW folks will also be giving away complete sets on the convention floor, so look for us and our smiling faces!

SUPPORT THE COMIC BOOK LEGAL DEFENSE FUND

SEE ALL PARTICIPATING COMPANIES & CREATORS
Please follow and like us: