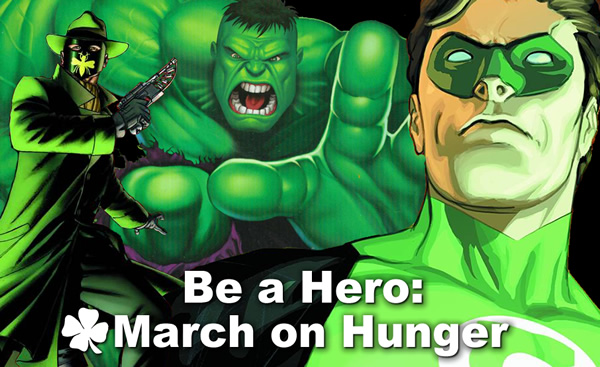 Did you know that in 2009, an average of 75,000 children per month ate meals from an emergency food box in Oregon and Clark County, Washington? That's why we're organizing a food drive this March benefitting Oregon Food Bank.
Our goal is to collect at least 500 pounds of food this March: as an incentive, for every canned or non-perishable food item you bring in to our stores, you'll receive a raffle ticket. The prize: a $500 gift certificate to Things From Another World! There is no limit–bring as much food as you can carry to our three Oregon locations!
Oregon's most vulnerable residents are often the hungriest, including the elderly and children, so be a hero today!
Here are some guidelines from Oregon Food Bank:
Most-Needed Foods:
• Canned meats (tuna, chicken, and salmon, etc.)
• Canned vegetables
• Canned fruits
• Canned and boxed meals (soup, macaroni & cheese, etc.)
• Peanut butter
• Canned or dried beans and peas (black, pinto, lentils, etc.)
• Pasta, rice, cereal
• 100% fruit juice (canned, plastic, or boxed)
Oregon Food Bank Cannot Use:
• Rusty or unlabeled cans
• Perishable items
• Homemade items
• Non-commercial canned or packaged items
• Alcoholic beverages, mixes, or soda
• Open or used items
So go ahead and check through your cabinets–every last item helps–and bring it to our three Oregon locations today!
Questions? Comments? Post 'em below!
Please follow and like us: