New Video Post From Emerald City ComiCon!

Dark Horse Senior Editor Scott Allie was a one-man show at the Dark Horse Comics panel at Emerald City ComiCon 2010, as he made some incredible announcements about Buffy Season 8 and 9–or the lack of Season 9 (don't worry, I think he means next year's Buffy plan is bigger than a single "season" of comics)–and some upcoming Serenity comics: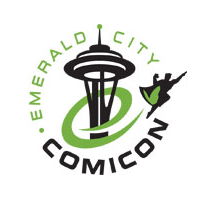 CHECK OUT OUR LIVE EC3 COVERAGE!

SUBSCRIBE TO OUR YOUTUBE CHANNEL
Questions? Comments? Post them below!
Please follow and like us: