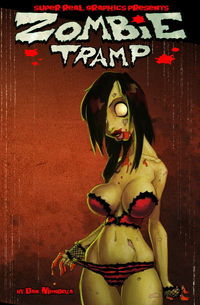 When we asked indy comic book creators to submit their work to us for Indy Comic Book Week last year, we were lucky enough to discover a lot of awesome books. One runaway hit was Zombie Tramp from Super Real Graphics, created by Dan Mendoza!
We literally could not keep the individual issues in stock–either online or at our brick-and-mortar stores–and we quickly sold out. It's not surprising, as Zombie Tramp combines many comic book fans' two favorite things: hot girls and zombies! Janey Belle, Hollywood's most sought-after call girl, gets bitten by a zombie–and sets out for revenge!
Now Zombie Tramp has been collected in a trade paperback with a repainted cover from Lee Moyer, out October 27 (just in time for Halloween). However, if you order now, you could win one of 20 limited-edition sketch plates with an original drawing by Dan Mendoza!
Just order the Zombie Tramp TPB by August 31, and you're automatically entered to win! Get the full details on our Zombie Tramp Contest page now.
Plus, check out our five-page Zombie Tramp preview! (WARNING: this preview is intended for readers 18 and older.)
Did you snap up Zombie Tramp in December? Are you salivating over the sample sketch plate in this article? Post your comments below!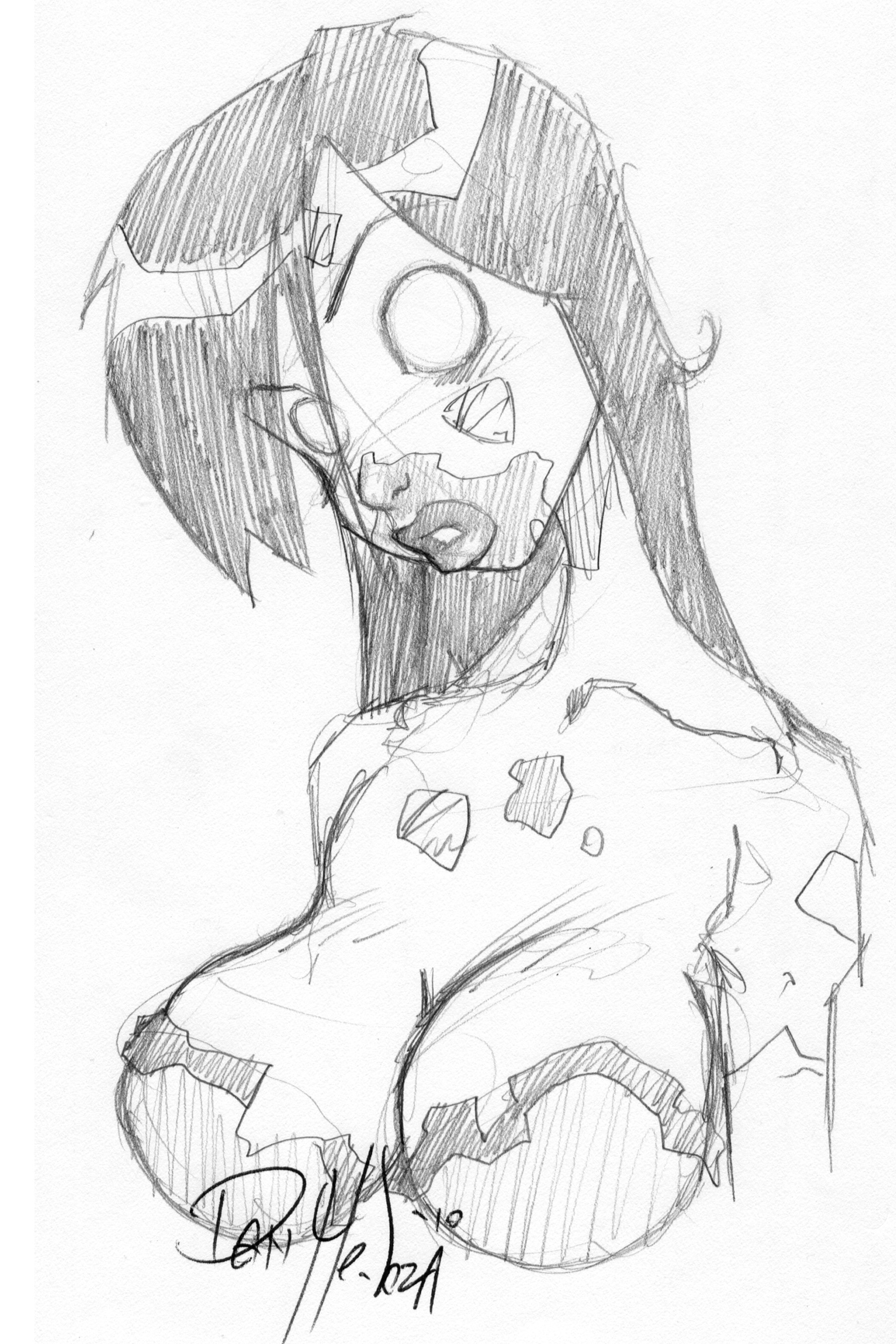 Please follow and like us: