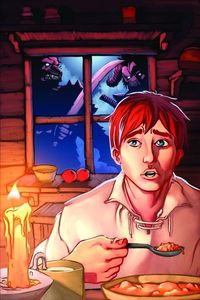 Dabel Brothers Publishing is adapting Robert Jordan's immensely popular fantasy series, The Wheel of Time, into comic-book form, starting with Robert Jordan's The Wheel of Time: Eye of the World, the first book in the series (not counting the prequel, New Spring.
We were lucky enough to get some exclusive concept art by Chase Conley for many of the characters: check it out below!
Robert Jordan's The Wheel of Time has sold more than 44 million copies world-wide in book form, and has been available as computer and roleplaying games. It even has a soundtrack! So what do you think of it having a comic-book adaptation? Are you excited to read the series? Comment below!
Please follow and like us: