Every month, we choose a few outstanding product reviewers and send them free stuff as part of the Product Review Contest.
Here are last month's winners: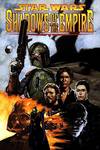 Michael from Deville, LA writes product reviews for pretty much everything he orders from us, and we think that deserves extra consideration, so we're sending him Star Wars: Shadows of the Empire Ltd. Ed. HC. So if you're into Star Wars comics and graphic novels, be sure to check out his reviews. They're fair, fully fleshed out reviews that will give you the "what's what." Please, keep it up Michael!
Ryan from Stanhope, NJ has written some particularly helpful reviews for a few Trigun TPBs in the past few months, so we're shipping him some Trigun Toys to fill out his collection.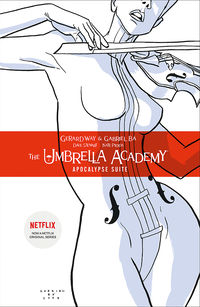 Finally, Karen from Mohnton, PA wrote wrote an Umbrella Academy review that caught our eye, so we're sending her a copy of Umbrella Academy: Apocalypse Suite TPB. Sure, she already has a copy, like any UA fan, but she doesn't have a copy signed by Gerard Way…well, not until she gets her next shipment from us at least!
Thank you to everybody who submitted product reviews last month and congratulations to the winners. You should receive your prizes very soon!
As always, we're choosing our product reviews carefully, so please don't submit duplicate reviews or submissions from other merchant websites. We're also looking for reviews of the product rather than company or service reviews (though we value these as well!).
So submit your reviews and help your fellow collectors, and us, sort out the "HOT" from the "NOT"! Who knows, you may be one of next month's winners.
HOW TO SUBMIT A PRODUCT REVIEW:
It's simple! Just visit any product page and look for this:


Click on it and our product review form will appear in a popup. Just fill out the pertinent information and submit your review and you're done! We'll take a look at your review and get it up on the product page soon thereafter!
There's also a really easy way for you to call up everything you've ever ordered from us and review it. Simply log in to your account and go into the Order History Section. Next to each item, you'll see a "Review it!" link.
Please follow and like us: