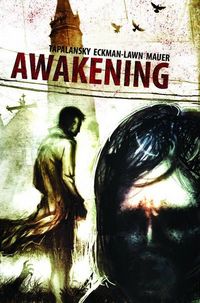 The once peaceful city of Park Falls has been tainted by a series of gruesome murders and missing persons. Cynthia Ford, known as the town crazy, finds retired police detective Derrick Peters and relates to him her belief about what's going on in town.
Her explanation? Zombies!
Unable to ignore Cynthia's information, though not sharing her beliefs, Derrick and others in the town explore the mystery as weeks turn to months and the death toll rises. Could Cynthia be right or has she finally gone insane?
Now just $14.96 (25% off the cover price), it's the perfect time to pick up Awakening by Nick Tapalansky and Alex Eckman-Lawn. Check out other cool horror stuff on our Horror Month page.
Please follow and like us: