New Reviews of This Week's Releases!
Hey everyone! Better late than never, eh? Today we take a look at Uncanny X-Men First Class #8, Adventure Comics With Black Lantern Superboy #7, Batman & Robin #8, Farscape: D'Argo's Quest #3, All-Star Superman Vol. 2 TPB, the King Special-Edition graphic novel from Fantagraphics, and Classic Simpsons Character #5: Comic Book Guy: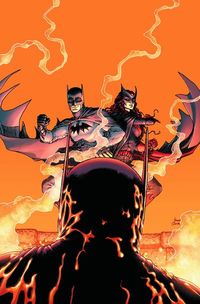 CHECK OUT THIS WEEK'S ARRIVALS

SUBSCRIBE TO OUR YOUTUBE CHANNEL
Questions? Comments? Post them below!
Please follow and like us: