New Reviews of This Week's Releases!

We're back! Sorry for the delay–YouTube was updating yesterday and giving us fits. We did have it posted on our Facebook page, however–become a fan, if you aren't already! This week, Josh and I tackled Blackest Night #8, X-Men Second Coming, the new Terminator 2029 #1 from Zach Whedon, Detective Comics #863, Hack/Slash #30, Governator #1, Prelude to Deadpool Corps #5, the awesome Faith Maquette, and the Master figurine from the Buffy and Angel Figurine Collection!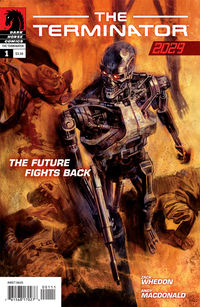 CHECK OUT THIS WEEK'S ARRIVALS

SUBSCRIBE TO OUR YOUTUBE CHANNEL
Questions? Comments? Post them below!
Please follow and like us: