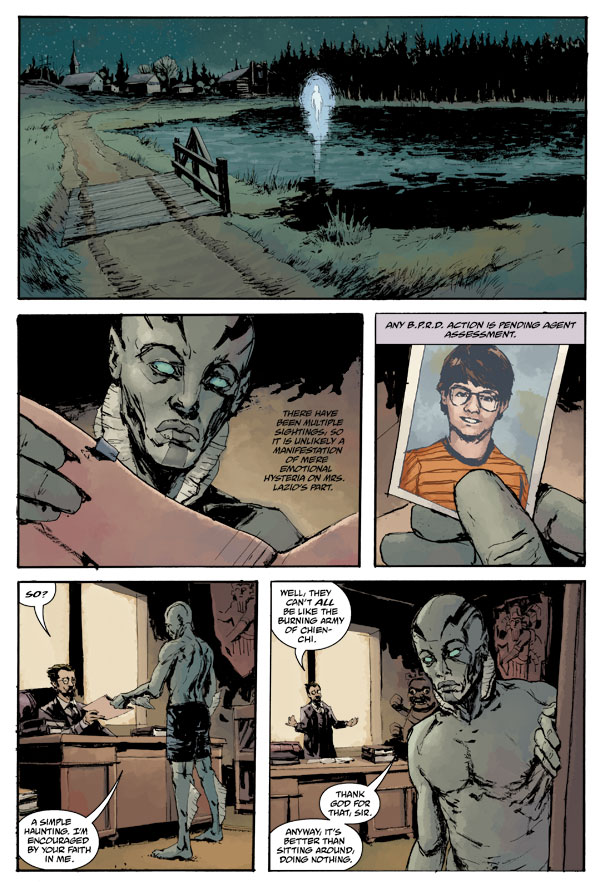 Talented newcomer Patric Reynolds hasn't just agreed to contribute to our Second Annual SDCC Autograph Card/CBLDF Auction event–he's already sent in his sketch! And for fans of a certain blood-spatter expert/serial killer, it's a doozy!
While Patric Reynolds burst onto the scene just last year drawing Abe Sapien and Serenity one-shots for Dark Horse Comics, he's also clearly a big fan of Showtime's Dexter television show. Check out his sketch below!
All of the sketches contributed by our generous publishers and creators will be donated to the Comic Book Legal Defense Fund and auctioned off at San Diego Comic-Con! All of the funds raised will be used in the fight for the First Amendment rights of the comics community. Plus, we're going to take all of these sketches and turn them into limited-edition autograph cards, which we will distribute for free at SDCC this July! Visit our participants' booths, as well as the TFAW booth, to collect all of these incredible SDCC exclusives.
Want to be a part of the action? If you're a comics professional who wants to get involved, we will gladly accept new participants up through July 9–email Andrew McIntire with the subject line, "CBLDF Auction 2010" now. Or simply become a member of the CBLDF.

SUPPORT THE COMIC BOOK LEGAL DEFENSE FUND

SEE ALL PARTICIPATING COMPANIES & CREATORS
What do you think of Patric Reynold's Dexter sketch? Does it make you think of the theme song, or what?
Please follow and like us: