New Reviews of This Week's Releases!
There was so much awesome product released today that we covered an amazing (and LUCKY) 13 items! Watch as we review Stumptown #4, Scarlet #2, Buffy Season 8 #36, Shadowland Elektra, Veronica #202, Cowboy Ninja Viking #8, Charmed #2, Wolverine #1, Torchwood #2, Namor: First Mutant #1, Magdalena #3, Deadpool Pulp #1, and the Amazing Screw-On Head and Other Curious Objects hardcover.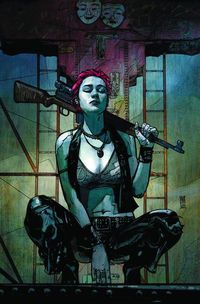 CHECK OUT THIS WEEK'S ARRIVALS

SUBSCRIBE TO OUR YOUTUBE CHANNEL
Questions? Comments? Post them below!
Please follow and like us: