New Reviews of This Week's Releases!
It was an excellent week for comics this week. We chose fewer titles, because we wanted to go in-depth. Watch as we review the Serenity: The Shepherd's Tale GN, Bullseye Perfect Game #1, Superboy #1, Ozma of Oz #1, Wolverine #3, Scarlet #3, Amazing Spider-Man #647 and Generation Hope #1!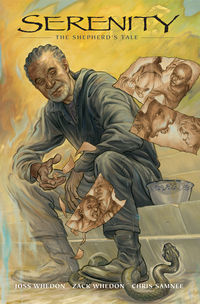 CHECK OUT THIS WEEK'S ARRIVALS

WATCH MORE COMIC BOOK REVIEWS

SUBSCRIBE TO OUR YOUTUBE CHANNEL
So, how'd you like our costumes? What are you dressing up as this year? Post your ideas below!
Please follow and like us: