Check out AMC's The Walking Dead Premiere in Portland!
Did you watch AMC's The Walking Dead premiere last Sunday? If you live in the Portland, Oregon area, you might even have watched it on the big screen–Things From Another World is sponsoring live screenings of the entire first season at the Bagdad Theater, hosted by Cort and Fatboy!
Come join us this Sunday, November 7 from 10:00-11:00 to watch AMC's The Walking Dead in a gorgeous vintage movie theater–for free! Doors open at 9:30 p.m., so get there early for a seat. The theater was so packed last week, we had to turn people away!
Meanwhile, check out footage from the action-packed premiere! The Bagdad was past capacity, and Cort and Fatboy (and the audience) judged a hilarious costume contest with all kinds of zombie-fied characters:
WARNING: CONTAINS ADULT LANGUAGE!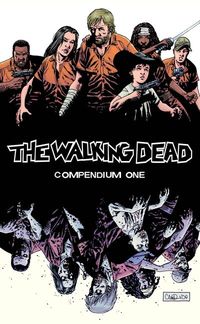 READ MORE ABOUT THE WALKING DEAD

SUBSCRIBE TO OUR YOUTUBE CHANNEL
Did you watch AMC's The Walking Dead? What did you think? Post your comments below!
Please follow and like us: