New Reviews of This Week's Releases!
We've got some awesome comic book reviews this week! Check it out: we offer our opinions on Hack/Slash Trailers Part 2, Batman Incorporated #1, Batman The Return One-Shot, Chaos War: Dead Avengers #1, Spider-Girl #1, Hellblazer #273, Osborn #1, Avengers #7, Walking Dead TPB Vol. 13 Too Far Gone, Last Days of American Crime TPB, X-Men #5, Conan the Cimmerian #25, Star Trek Classic Phaser Grey Handle, and Terminator 1984 #3.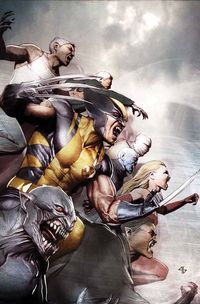 CHECK OUT THIS WEEK'S ARRIVALS

WATCH MORE COMIC BOOK REVIEWS

SUBSCRIBE TO OUR YOUTUBE CHANNEL
Have you checked out any of these titles? What did you think? Post your comments below!
Please follow and like us: