There are three ways to display search results at TFAW. Once you try 'em out and decide which one works for you, you'll be able to search with ease.
The first display option is "Text list," which is perfect for those who just want to see the pertinent info like Title, Release Date and Price in a handy checklist-type display: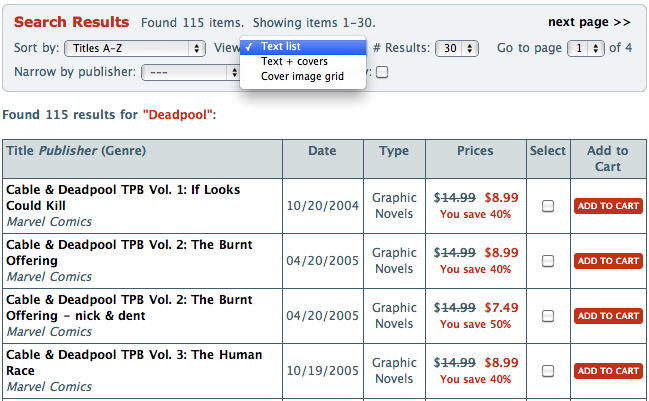 If you're a visual person, you'll love "Cover image grid." The cover is shown next to the Release Date, Publisher, and Price. This one's pretty handy if you don't like to scroll a lot. We tend to default to "Cover image grid" around the TFAW office.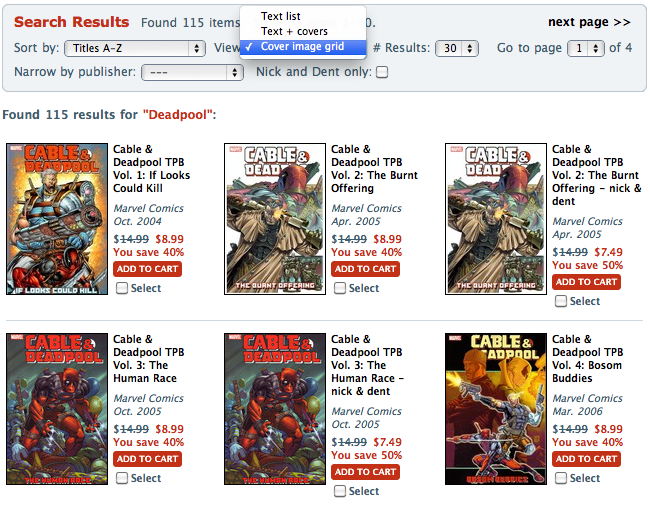 Finally, there's "Text + covers," which gives you all of the above info plus an brief description of the product. It's the best way to learn a little about each product in your search query without having to click through to each and every product.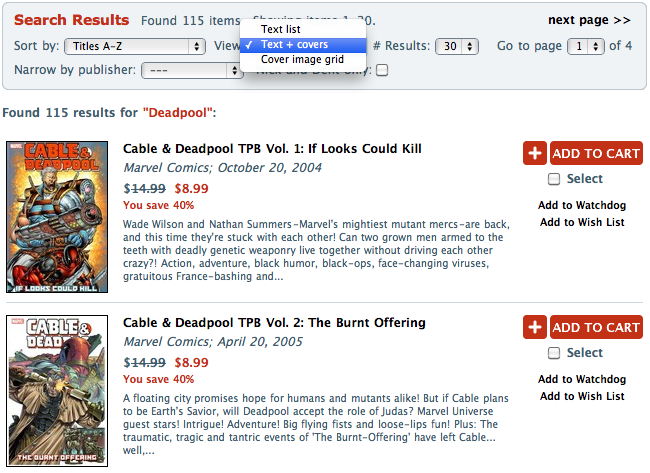 Go ahead and do a search now and play with the settings in the Search Results box near the top of the page. It'll be a fun little exercise. Go ahead, I'll wait right here…
Figure out which display you prefer? Have any helpful tips for other TFAW users? Have a suggestion on how we can better display product info for you? Post your comments below!
Please follow and like us: