It was another great month for product reviews! A lot of you wanted to tell us what you thought of the products you got from TFAW.com. We read your reviews, and picked three lucky winners for our Product Review Contest for March. This month, we're sending out $25 TFAW gift certificates to the following winners: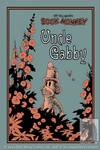 Michael in New Hampshire shared his thoughts on the Sock Monkey: Uncle Gabby HC.
I don't know if this was intended to be the last Sock Monkey story, but it reads like a summing up not only of the adventures of Gabby and Crow but of childhood itself. It's bittersweet and beautiful and very possibly the best thing Tony Millionaire has done. A wonderful book.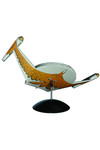 Celmalena wrote from Maine to tell us about the new Star Trek Romulan Bird Of Prey Model Kit:
Round 2 brings back the Romulan Bird-of-Prey that's been long out of production going on 35 years now so folks who missed out on the first release or just want to reminisce can enjoy it. Not the most accurate model out there but Round 2 saw that the major issues were addressed – most notably, the forward plasma weapon and the replacement nacelle caps. A jewel for anyone's mantle! A "must get" kit!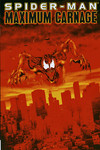 And Andrew, from Australia wrote a to-the-point review of Spider-Man: Maximum Carnage TPB. Here's what he had to say:
A fascinating arc in Spider-Man's history. People have (rightly) complained that Carnage is a boring, one-dimensional villain; a hard claim to refute. Spider-Man's response to Carnage, however, is what makes this worth reading. Don't grab this book for Carnage, grab it for Peter Parker.
Thank you to all of our customers for their product reviews last month. Good luck to you all for next month's contest. Keep your reviews coming, and as always, we're choosing our product reviews carefully. Please don't submit duplicate reviews or submissions from other merchant websites. You don't have to like the product to snag a winning review, so feel free to rant or gush.
So submit your reviews and help your fellow collectors, and us, sort out the "HOT" from the "NOT"! Who knows, you may be one of next month's winners.
HOW TO SUBMIT A PRODUCT REVIEW:
It's simple! Just visit any product page and look for this:
Click on it and our product review form will appear in a popup. Just fill out the pertinent information and submit your review, and you're done! We'll take a look at your review and get it up on the product page soon thereafter!
There's also a really easy way for you to call up everything you've ever ordered from us and review it. Simply log in to your account and go into the Order History Section. Next to each item, you'll see a "Review it!" link.
Questions? Comments? Let us know below!
Please follow and like us: