A very talented group of editors and creators sat down and talked about the past and future of horror comics at Stumptown Comics Fest 2011, including Dark Horse Senior Managing Editor Scott Allie (B.P.R.D. The Dead Remembered), editor Shawna Gore, Eric Powell (The Goon), Patric Reynolds (Let Me In), Todd Herman (Cut), and Brandon Seifert (Witch Doctor). Check it out below: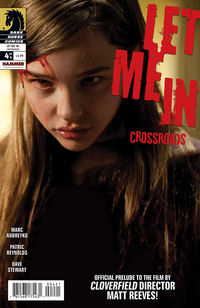 BROWSE HORROR COMICS AND GRAPHIC NOVELS

SEE COVERAGE OF STUMPTOWN COMICS FEST 2011

SUBSCRIBE TO OUR YOUTUBE CHANNEL
What do you think about today's horror comics? Post your comments below!
Please follow and like us: