Each month, hundreds of our awesome shoppers submit product reviews for the stuff they purchase. Those reviews help others decide if they should check out a product or if they should pass it up and opt for something else. As part of our monthly Product Review Contest, we've picked three reviews and are awarding $25 gift certificates to the people who posted them.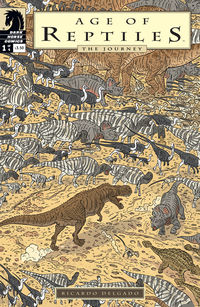 Wesley from Alabama reviewed a bunch of products last month. One review that stuck with us was for Age of Reptiles: The Journey #1.
Age of Reptiles has great artwork. There's no dialog or narroation, but it still tells a story through the panels. The Journey is about a herd of herbivore dinosaurs and their survival from predators. The panels are pretty realistic through there are a few of dinosaurs urinating and such, and the sheding can be a little disgusting. All in all, a great storyline and a great start.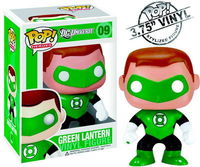 Mallori from Indiana also reviewed several products last month. Here's her take on the Pop Heroes Green Lantern Vinyl Figure:
As a huge Green Lantern fan I had to buy this distinct figure. I wasn't entirely sure what it would look like in person though. But once I received it I was more than pleasantly surprised. It looks way better in person than it does online and sticks out in a crowd of other figures and statues. I highly recommend it to any Green Lantern/DC fan looking for something a little different to put on their shelf.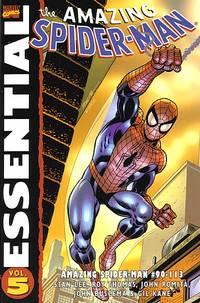 And this review for Essential Amazing Spider-Man TPB Vol. 5 – nick & dent by Jamie in Maine is a shining example of the kind of product reviews we're hoping to see.
This volume marks the shift from the Stan Lee/John Romita era of Spider-man to the Gerry Conway era. It contains the death of Captain Stacy, the anti-drug issues, four-armed Spider-man, and the introduction of Morbius. It carries on the same uniform quality from the last few volumes. I think that this era of Spider-Man reads best in big chunks, so this format is ideal.
Thanks again to everyone who shared your thoughts via a product review last month! It was certainly difficult picking this month's winners. If you're submitting product reviews, please don't submit duplicate reviews or submissions from other merchant websites. You don't have to like the product to snag a winning review, so feel free to rant or gush.
So submit your reviews and help your fellow collectors, and us, sort out the "HOT" from the "NOT"! Who knows, you may be one of next month's winners.
HOW TO SUBMIT A PRODUCT REVIEW:
It's simple! Just visit any product page and look for this:
Click on it and our product review form will appear in a popup. Just fill out the pertinent information and submit your review, and you're done! We'll take a look at your review and get it up on the product page soon thereafter!
There's also a really easy way for you to call up everything you've ever ordered from us and review it. Simply log in to your account and go into the Order History Section. Next to each item, you'll see a "Review it!" link.
Questions? Comments? Let us know below!
Please follow and like us: