Joss Whedon headlined an absolutely delightful panel at SDCC '11, answering dozens of fan questions and keeping everyone in stitches. Up for discussion: Buffy, Angel & Faith (which he compared to a buddy cop movie), Avengers, Dollhouse, Firefly, and how Joss thinks he's a 14-year-old girl with superpowers. Watch it. Live it. Love it.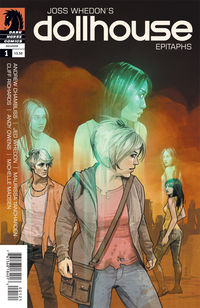 We want to thank everyone who came to visit us at booth #5625 this weekend–see you next year!

SEE ALL JOSS WHEDON COMICS & PRODUCTS

SEE COVERAGE OF SAN DIEGO COMIC-CON 2011

SUBSCRIBE TO OUR YOUTUBE CHANNEL
What do you want to see next? Post your comments below!
Please follow and like us: