Did you hear the news? We're throwing our biggest toy sale ever in August! From now until August 31, you'll save 30-70% on hundreds of action figures, vinyl toys, plush collectibles, and more.
With so many products to choose from, I thought I'd pick a few of my favorites and share them with you all:
Pop Vinyl Figures: I have been coveting these adorable little vinyl figures since we had them at our booth at WonderCon this year. So cute! These pint-sized cuties are great for your office or home and are sure to attract plenty of attention, and now they're just $7 each for a limited time.
We've got a bunch of the Pop Star Wars Bobble Heads in the sale, as well as a teeny-tiny Loki and, yes, both a '50s and a '70s version of Elvis. Again, adorable!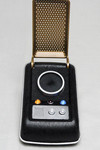 Star Trek Classic Communicator: If you're like me, you're wondering where the h#!! our Star Trek communicator cell phones are, amirite? (P.S. If you are like me, God help you.)
We can't help you there (yet!), but we do have the Star Trek Classic Communicator at 40% off–just $20.99! You can just buy it and pretend it's a cell phone (plus, cover up the fact that you like to talk to the voices in your head in public–WHAT?!?). In any case, it's modeled after the original Star Trek TOS prop and comes complete with sound effects.
We've also got some amazing Star Trek action figures, bobble heads, and more in our sale.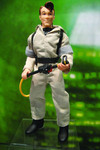 Ghostbusters Figures: As a kid who grew up in the '80s, Ghostbusters will always have a special place in my heart. I saw the first movie at a drive-in theater (remember those?) and screamed my lungs out during the old-lady-ghost-in-the-library scene. The followup cartoon, The Real Ghostbusters (wait, was there another Ghostbusters cartoon they needed to distinguish themselves from? Answer: yes!), was more than worthy of my Saturday-morning cartoon-watching time.
That's why I'm glad to see these Ghostbusters Wave 1 Retro Action Figures in our sale for 40-70% off! At just $12-$15.59, you can afford the whole team.
Looking at this list, my first thought is . . . wow, I'm a nerd! But my second thought is, this is a pretty sweet sale. Make sure to shop between now and August 31 to add some great toys to your collection. Pro tip: we have extremely limited quantities of most of these toys, so the sooner, the better!
What are your favorite picks from our toy sale? Post yours below!

SHOP OUR TOY SALE AND SAVE 30-70% THRU AUGUST 31
Please follow and like us: