We Review Every #1 Issue of The New 52!
Welcome back to our comics reviews of The New 52, DC Comics' rebirth of its superhero (and horror!) universe. This week, we review all 12 of the September 21 titles, including Batman #1, Wonder Woman #1, Green Lantern Corps #1, Birds of Prey #1, Supergirl #1, Nightwing #1, Captain Atom #1, Blue Beetle #1, Catwoman #1, Legion of Super-Heroes #1, DC Universe Presents #1, and Red Hood and the Outlaws #1!
We've divided all of these comics into three bite-sized videos, below. MILD SPOILER ALERT! We'll avoid any big spoilers, but we will give out a few details as we go. So were these comics Box-Worthy, Fence-Worthy, or NOT Worthy? Listen to our opinions and then post your own below.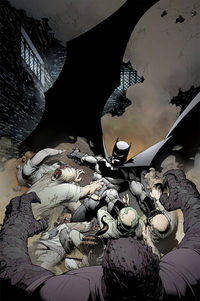 BROWSE OUR THE NEW 52 #1 ISSUES

BROWSE DC COMICS' THE NEW 52 ISSUES

SUBSCRIBE TO OUR YOUTUBE CHANNEL
Have you read any of DC's The New 52 #1 issues yet? What did you think? Post your comments below! You can also pre-order The New 52 #2 and #3 issues now, too.
Please follow and like us: