We Review Every #1 Issue of The New 52!
It's our final week of DC's The New 52 #1 reviews! Where did the time go? In this edition, we review all 13 of the September 28 #1 issues, including Aquaman #1, The Flash #1, Batman: The Dark Knight #1, Superman #1, Fury of Firestorm #1, Green Lantern New Guardians #1, Savage Hawkman #1, Teen Titans #1, All-Star Western #1, Blackhawks #1, I, Vampire #1, Justice League Dark #1, and Voodoo #1!
We've divided all of these comics into three bite-sized videos, below. MILD SPOILER ALERT! We'll avoid any big spoilers, but we will give out a few details as we go. So were these comics Box-Worthy, Fence-Worthy, or NOT Worthy? Listen to our opinions and then post your own below.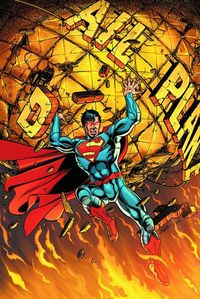 BROWSE OUR THE NEW 52 #1 ISSUES

BROWSE DC COMICS' THE NEW 52 ISSUES

SUBSCRIBE TO OUR YOUTUBE CHANNEL
Have you read any of DC's The New 52 #1 issues yet? What did you think? Post your comments below! You can also pre-order The New 52 #2 and #3 issues now, too.
Please follow and like us: