Comic Book Reviews: Top 10 Comics of 2011!
It's time for our weekly comic book reviews, but this week is a little different: we're naming our Top 10 Comics of 2011! What did we choose? You'll have to watch the video below to find out (although there is one hint, below right!). Agree? Disagree? Bring your reaction to the comments below!
Check out the video, below. SPOILER ALERT! Since most of these comics have been on the shelves for a few months, we did go into greater detail about the plots.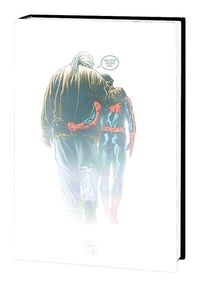 SEE ALL OF THIS WEEK'S COMICS AND MORE

SUBSCRIBE TO OUR YOUTUBE CHANNEL
Did we get it right? What were your personal Top 10 Comics of 2011? Post yours below!
Please follow and like us: