Watch Video Reviews of This Week's Comics!
It's time for our weekly comic book reviews. This week, we take a look at Batgirl #5, Brilliant #2, Buffy the Vampire Slayer Season 9 #5, Wolverine #300, and Invincible: Get Smart TPB Vol. 15.
Check out the video, below. SPOILER ALERT! SPOILER ALERT! There are a couple of spoilers about Batgirl and Wolverine, so if you haven't read them yet and want to be surprised, come back later!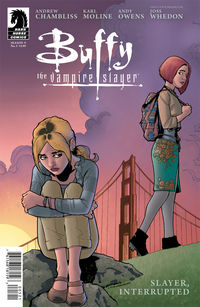 SEE ALL OF THIS WEEK'S COMICS AND MORE

SUBSCRIBE TO OUR YOUTUBE CHANNEL
What did you think about this week's comics? What should we review next week? Post your comments below!
Please follow and like us: