Watch Video Reviews of This Week's Comics!
We're back for another edition of TFAW's comic book reviews. Grab a seat and watch our reviews of Avengers Assemble #3, The Pro TPB (New Printing), Justice League International: Signal Masters TPB Vol. 01, and the Batman Arkham City Series 2 action figures!
Check out the video, below. SPOILER ALERT! We try not to go into too much detail in our reviews, but occasionally a spoiler slips through!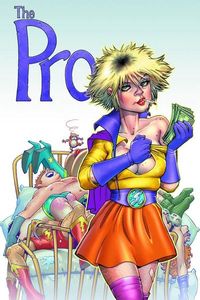 SEE ALL OF THIS WEEK'S COMICS AND MORE

SUBSCRIBE TO OUR YOUTUBE CHANNEL
We've made it simple to share this video on Facebook and other social media outlets with the social networking buttons near the title. If you wouldn't mind doing us a solid and sharing this video with your friends, we'd be eternally grateful. What should we review next week? Post your comments below and we'll see what we can do!
Please follow and like us: