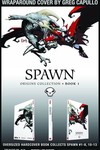 Wow! Thanks to everyone who submitted amazing product reviews last month. As part of our monthly Product Review Contest, we've picked people who submitted product reviews and are awarding $25 gift certificates to the people who posted them.
Clay from Venice, CA is the first of this month's winners. Here's one of his reviews for our Spawn Origins HC Vol. 1:
Just ordered this item I already know what's inside but haven't 'read' it in many years… don't forget that at Amazon this item is nearly $6.00 more! It's unheard of to undercut Amazon! Make sure you check with TFAW everytime you make a Comic Book or related purchase… and what with the FREE Shipping by getting the TFAW Newsletter, you see right there that you can SAVE a Amazing amount of Buckage! Also, in my humble opinion I'd rather shop TFAW in my Comic Book Buying Area… that is since 1979 there… Amazon wasn't around back then!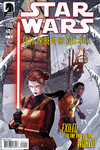 Lucas from Huntsville, Ontario also wrote a review that caught our eye. His review of the Star Wars: Lost Tribe of the Sith – Spiral #1 was short, but it got us interested in the book:
I love the introduction of the Lost Tribe of the Sith…great idea and the tribe will bring many wonderful story's to the Star Wars universe! P.S. Let's hope they don't kill them off to quickly there are still plenty of use for them 🙂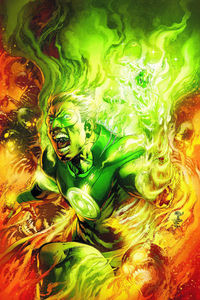 Jason from Portland, OR wrote a few reviews last month, one of which was for Earth 2 #3.
Kind of clunky beginning so far. Not bad, but need to give it a few more issues to see where it's going once they get over the awkward super hero meetings.
Thanks so much to everyone who's written reviews last month. You're helping people decide what to read (or not to read) next.
So submit your reviews and help your fellow collectors, and us, sort out the "HOT" from the "NOT"! Who knows, you may be one of next month's winners.
HOW TO SUBMIT A PRODUCT REVIEW:
It's simple! Just visit any product page and look for this:
Click on it and our product review form will appear in a popup. Just fill out the pertinent information and submit your review, and you're done! We'll take a look at your review and get it up on the product page soon thereafter!
There's also a really easy way for you to call up everything you've ever ordered from us and review it. Simply log in to your account and go into the Order History Section. Next to each item, you'll see a "Review it!" link.
Questions? Comments? Let us know below!
Please follow and like us: