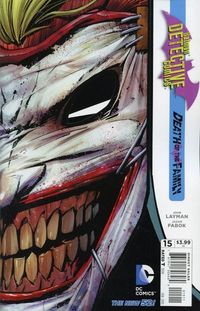 Hundreds of great product reviews come in every month, and it's our duty to pour through them and pick three winners as part of our monthly Product Review Contest. Below, you'll see who won from January's Product Reviews. We'll be sending $25 gift certificates to the people who posted them.
Jonah from Rawlins, WY is the first of this month's winners. Here's what he had to say about Detective Comics #15:
Having mainly bought this for the tie-in to the Death of the Family event, I was pleasantly surprised at the upswing in quality of writing. The issue gave enough background to the last few issues to let you know what was going on, and crafted it's own story while putting events in place of Joker's reign of terror. It had the least to do with the event of the tie-ins I've read so far, and yet was still a good story. Misses the 5 star rating because of a few pieces of campy art that seemed misplaced, but otherwise a great issue.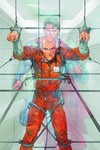 Nathan from Buffalo, MN wrote several reviews last month. His review of Superman #15 caught our eye.
Recent issues of Superman have been lacking, but this one hopefully has this series back on track. It was real interesting to see modern day Lex in a prison of his own design. He also has a great interaction between Superman and Superboy, as he does his best to mess with their heads. This issue definitely will leave you wanting more Luthor.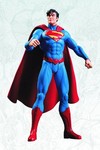 Last but not least, there's Oscar from Imperial Beach, CA, who's review for the Justice League Superman Action Figure #1 really spoke to us.
Very high quality and given it's based verbatim on the main New 52 JL design by Jim Lee it's a bonus, dude sure has excellent aesthetics; blister/box presentation (minimalistic white) it's also a big plus ~ as a collector I'm very happy with my purchase and will continue supporting this line-up from DC Collectibles

Thanks so much to everyone who wrote reviews last month. You're helping people decide what to get (or what to avoid) next.
So submit your reviews and help your fellow collectors, and us, sort out the "HOT" from the "NOT"! Who knows, you may be one of next month's winners.
HOW TO SUBMIT A PRODUCT REVIEW:
It's simple! Just visit any product page and look for this:
Click on it and our product review form will appear in a popup. Just fill out the pertinent information and submit your review, and you're done! We'll take a look at your review and get it up on the product page soon thereafter!
There's also a really easy way for you to call up everything you've ever ordered from us and review it. Simply log in to your account and go into the Order History Section. Next to each item, you'll see a "Review it!" link.
Questions? Comments? Let us know below!
Please follow and like us: