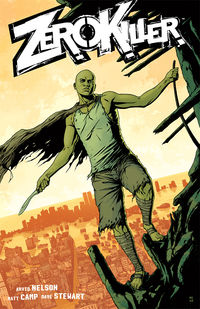 We get hundreds of really great product reviews each month, and it's our privilege to pore through them and pick three winners as part of our monthly Product Review Contest. Below, you'll see who won from April's Product Reviews. We'll be sending $25 gift certificates to the people who posted them.
Joe from Saint James, NY is the first of this month's winners. Here's his review of the Zero Killer N&D TPB:
I picked this TPB up as a DOD, because the story sounded intriguing. I was not disappointed, the book has extra bonus documentation between chapters explaining more about the world the protagonist, Zero, lives in. An alternate reality to modern day NY, where atomic fallout and wars have taken their toll on the country and world in general. I put the book down once and read it in about 2 hours 'cause i found it that interesting. For a nick & dent deal of the day or for a low price i would say pick it up and add it to your collection. It's worth a read.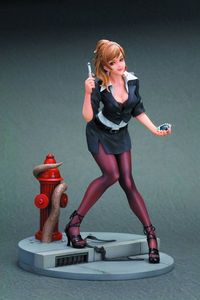 Our second winner is David from Toronto, ON. David had this to say about the MIB 3 Agent G Bishoujo Statue:
Beautifully designed sculpt and design. Sexy and alluring. The best part: storage under the "sidewalk" for the extra pieces she comes with (Different right arm with weapon and her black sunglasses). Too many statues do not have this feature in the base.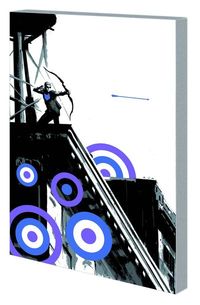 Last but not least, there's Lauren, from North Little Rock, AR, who's review for Hawkeye My Life As Weapon Vol. 1 TPB really spoke to us.
This book is very entertaining. I would highly recommend it to anyone interested in learning more about Clint Barton/Hawkeye. The man cannot seem to stay out of trouble!
Thanks so much to everyone who wrote reviews last month. You're helping people decide what to get (or what to avoid) next.
So submit your reviews and help your fellow collectors, and us, sort out the "HOT" from the "NOT"! Who knows, you may be one of next month's winners.
HOW TO SUBMIT A PRODUCT REVIEW:
It's simple! Just visit any product page and look for this:
Click on it and our product review form will appear in a popup. Just fill out the pertinent information and submit your review, and you're done! We'll take a look at your review and get it up on the product page soon thereafter!
There's also a really easy way for you to call up everything you've ever ordered from us and review it. Simply log in to your account and go into the Order History Section. Next to each item, you'll see a "Review it!" link.
Questions? Comments? Let us know below!
Please follow and like us: