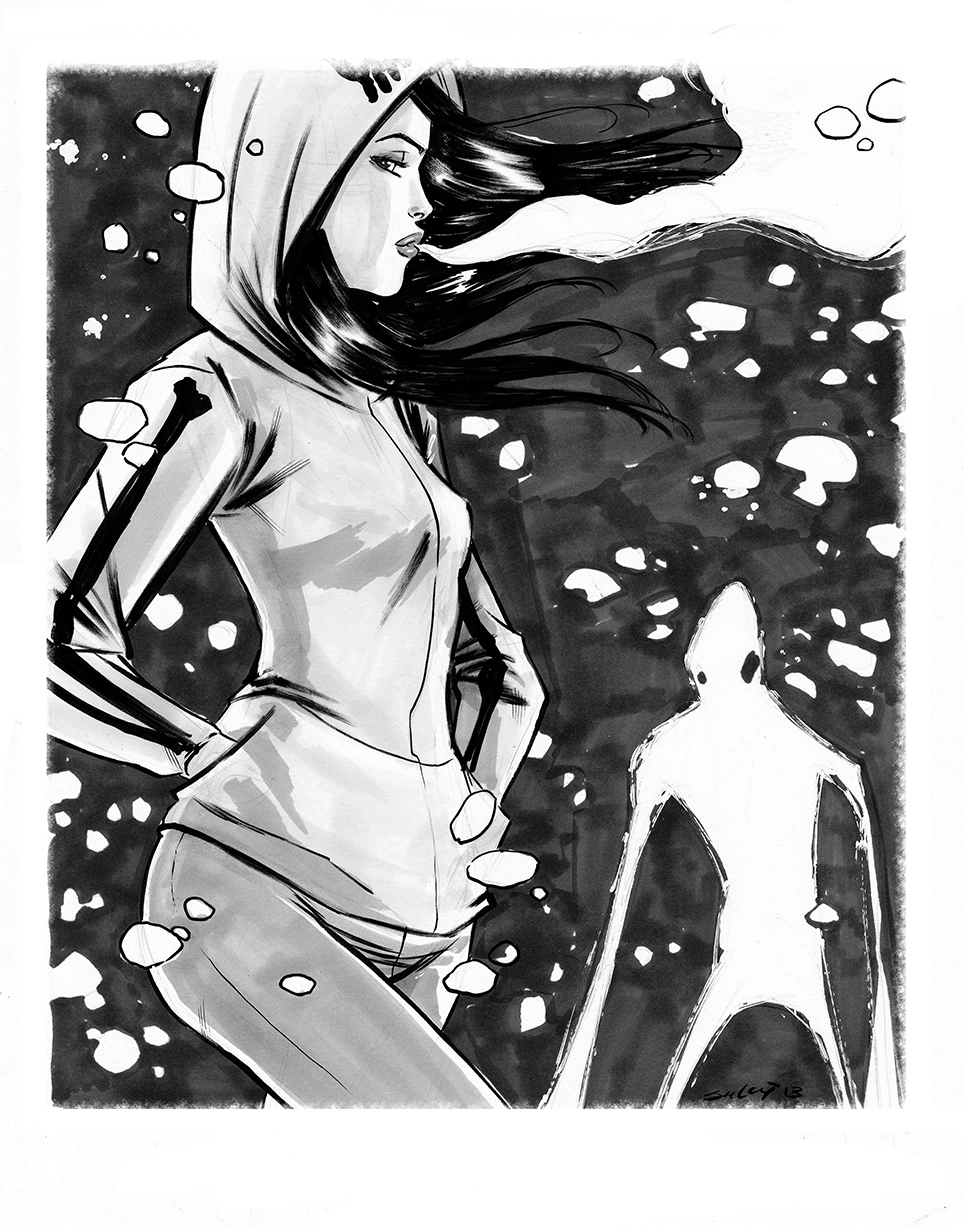 Excellent! Tim Seeley, a longtime supporter of First Amendment rights and the creator of smash hits like Revival and Hack/Slash, is donating an original sketch for the fifth year in a row to our SDCC Autograph Card/CBLDF Auction event! Seeley has been an annual donor since the inception of this program, and we offer him our heartfelt gratitude for his continued generosity.
The Comic Book Legal Defense Fund has protected the First Amendment rights of the comics community since 1986, entering courtrooms, classrooms, conventions and libraries all over the United States to provide legal aid, education, and advocacy to readers, creators, retailers, publishers, and librarians of comics, manga, and graphic novels.
Things From Another World has been soliciting original sketches — and pages — from a number of fantastic artists that will be auctioned off by the CBLDF. In addition, we will create free autograph cards from the original sketches that will be available at SDCC!

Check out some of Seeley's previous sketches, below! Going to SDCC? You can bid on the original sketch at the CBLDF Auction July 20 (stay tuned for details), and pick up a free autograph card at the CBLDF booth at #1920. Plus, make sure to stop at the TFAW booth at #5625 to browse graphic novels and more at special low prices.

BECOME A MEMBER OF THE COMIC BOOK LEGAL DEFENSE FUND

BROWSE TIM SEELEY COMICS AND GRAPHIC NOVELS
Are you headed to SDCC this year? Have you ever attended the CBLDF auction? Post your comments below!
See Some of Tim Seeley's Previous CBLDF Sketches, Below!
Please follow and like us: