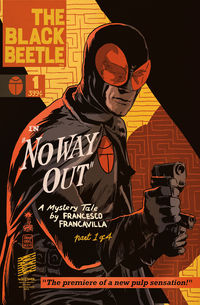 Well folks, it is that time again where we sift through the hundreds of really great product reviews that we receive each month, and pick three winners as part of our monthly Product Review Contest. Below, you'll see who won from June's Product Reviews. We'll be sending $25 gift certificates to the people who posted them.
Devin from Rock Hill, SC is the first of this month's winners. Here's his review of the Black Beetle: No Way Out #1 (2nd Printing) :
A fantastically drawn, charmingly written pulp book that deserves far more love than it already gets. Well worth a read or two. Or three. Or four.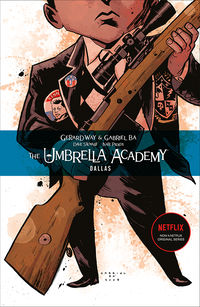 Our second winner is Danyelle from Las Vegas, NV. Danyelle had this to say about the Umbrella Academy: Dallas TPB:
In my opinion Dallas is the funnier of the two Umbrella Academy issues. A continuation of the first book in a different way but again , a worthy read with visuals to match the fast pace of the story.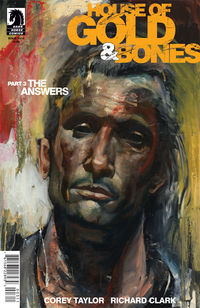 Last but not least, there's Anthony, from Victoria, TX, who's review for House of Gold & Bones #1 (Jason Shawn Alexander cover) really spoke to us.
This was better than I expected. I was not buying this for the value it will undoubtedly acquire 100 years from now. I ordered it because I wanted a visual representation of the double album that it goes with and it doesn't disappoint. Very dark, very schizo, very entertaining.
Thanks so much to everyone who wrote reviews last month. You're helping people decide what to get (or what to avoid) next.
So submit your reviews and help your fellow collectors, and us, sort out the "HOT" from the "NOT"! Who knows, you may be one of next month's winners.
HOW TO SUBMIT A PRODUCT REVIEW:
It's simple! Just visit any product page and look for this:
Click on it and our product review form will appear in a popup. Just fill out the pertinent information and submit your review, and you're done! We'll take a look at your review and get it up on the product page soon thereafter!
There's also a really easy way for you to call up everything you've ever ordered from us and review it. Simply log in to your account and go into the Order History Section. Next to each item, you'll see a "Review it!" link.
Questions? Comments? Let us know below!
Please follow and like us: