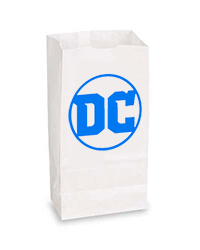 Wow! With so many fantastic product reviews to choose from last month, it was nearly impossible to narrow the field down for this month's picks. Nevertheless, we've picked three of our favorites as part of our monthly Product Review Contest. Below, you'll see who won from August's Product Reviews. $25 TFAW gift certificates are on the way to the folks who posted them.
Davina from Washington stopped by with this quick review of our $.50 DC Grab Bag Comics:
I love these things, I get at least two with every purchase, I usually get something I'll keep and if not I know people I can give them to gifts as.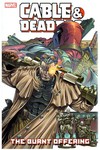 Our second winner is Christopher from Parma, OH. He had this to say about the Cable & Deadpool Vol. 2 TPB:
I've always wanted to read this volume after I finished the first one. Overall, it's a must own if you're a fan of either Cable or Deadpool. I was laughing the whole time and the twist at the end is one of my favorite ever. 5/5. Well worth the money.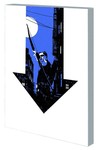 Last but not least, Lauren from Arkansas, wrote a review for the Hawkeye Vol. 2 TPB that was quick and sweet:
Just like the previous volume, this kept me highly entertained and impatient for the next issues. Our favorite archer cannot catch a break…
Thanks so much to everyone who wrote reviews last month. You're helping people decide what to get (or what to avoid) next.
Remember, you don't have to write a novel to win. Product reviews can be short and sweet, or highly detailed — as long as they help other customers, that's what we're looking for. So submit your reviews and help your fellow collectors sort out the "HOT" from the "NOT"! Who knows, you may be one of next month's winners.
HOW TO SUBMIT A PRODUCT REVIEW:
It's simple! Just visit any product page and look for this:
Click on it and our product review form will appear in a popup. Just fill out the pertinent information and submit your review, and you're done! We'll take a look at your review and get it up on the product page soon thereafter!
There's also a really easy way for you to call up everything you've ever ordered from us and review it. Simply log in to your account and go into the Order History Section. Next to each item, you'll see a "Review it!" link.
Questions? Comments? Let us know below!
Please follow and like us: