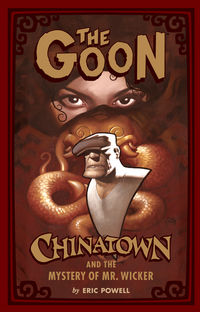 Hope you all are having a great new year so far! With so many amazing product reviews to choose from last month, it was nearly impossible to narrow the field down for this month's picks. However, we've sifted through the hundreds and hundreds of great reviews and hand picked three of our favorites as part of our monthly Product Review Contest. Below, you'll see who won from January's Product Reviews. $25 TFAW gift certificates are on the way to the folks who posted them.
Michael from Central Point, OR stopped by with his five star review of Dark Horse Comics's Goon Volume 6: Chinatown HC:
For those of us who've been asleep for the past 7 years, The Goon: Chinatown is awesome. You finally get a back story on Goon!! Fantastic & powerful. For your best deal though, buy only from TFAW!!! Nobody beats their service, products or prices! Thanks TFAW Staff, and Happy New Year.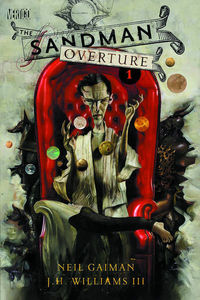 Our second winner is Christopher from Pasadena, CA. He had this to say about the Sandman Overture #1:
Been a while since I've read Sandman, but with this new series it seems like it's been only a moment. This story is what I expected from Mr. Gaiman but somehow also new in ways I didn't expect. The artwork is simply amazing and I would have expected the combination of art and prose to be included in books costing much more! All around it's a superb effort and I'm definitely looking forward to the next offering!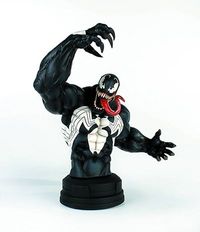 Last but not least, Joe from East Boulder, CO wrote a review for the for Gentle Giant's Venom Mini-bust that we had to share:
The detail is incredible, the pose is great. It's hard for me to say whether it's bigger than I expected it would be. It is quite large (about the height of a Nalgene bottle). Has great weight. Just an awesome piece for the price.

If you liked the look of the regular Venom mini-bust, you will love the Zombie Venom Mini-bust currently available for pre-order!
Thanks so much to everyone who wrote reviews last month. You're helping people decide what to get (or what to avoid) next.
Remember, you don't have to write a novel to win. Product reviews can be short and sweet, or highly detailed — as long as they help other customers, that's what we're looking for. So submit your reviews and help your fellow collectors sort out the "HOT" from the "NOT"! Who knows, you may be one of next month's winners.
HOW TO SUBMIT A PRODUCT REVIEW:
It's simple! Just visit any product page and look for this:
Click on it and our product review form will appear in a popup. Just fill out the pertinent information and submit your review, and you're done! We'll take a look at your review and get it up on the product page soon thereafter!
There's also a really easy way for you to call up everything you've ever ordered from us and review it. Simply log in to your account and go into the Order History Section. Next to each item, you'll see a "Review it!" link.
Questions? Comments? Let us know below!
Please follow and like us: