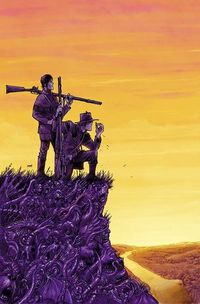 By the old gods and the new! You guys have once again outdone yourselves by sending in so many epic product reviews to choose from last month, it was as difficult as scaling the walls of Castle Black to pick just three of you for this month's winners. However, after reading through the hundreds and hundreds of great reviews, we have hand picked three of our favorites as part of our monthly Product Review Contest. Below, you'll find out who won from March's Product Reviews. $25 TFAW gift certificates are on the way to the folks who posted them.
Casey from Warrenton, OR stopped by with her five star review of Manifest Destiny #1:
As an Oregonian, I love the idea of this comic; but any American could; and so could any human being. The art is excellent. What's to come to this adventure is mysterious, and wrought with anticipation. I have read issues #2 & 3, and it gets bigger and better and more fun–and still with that mysterious feeling, leaving you anxious for what's to come.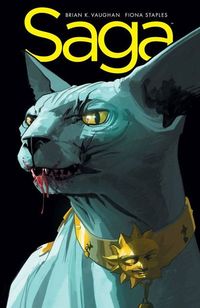 Our second winner is Skylar from Poquoson, VA. He had this to say about the Saga #18:
Epic conclusion to this arc! I have fallen in love with the art of Fiona Staples and the writing of Brian K. Vaughan! I've especially been enjoying the letter column from Brian K. Vaughan every month and I'll miss it along with the story while they're on their hiatus. Can't wait to continue reading their work!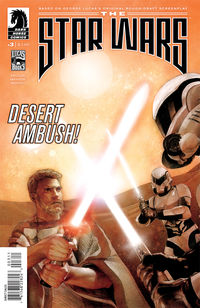 Last but not least, Bobby from Hammond, IN wrote a review for the for Dark Horse Comics' The Star Wars #3 that we had to share:
If you're a fan of Star Wars you need to read these comics! It's great to see what the original script would look like and what a different but amazing film it would have been. I love it!

Thanks so much to everyone who wrote reviews last month. You're helping people decide what to get (or what to avoid) next.
Remember, you don't have to write a novel to win. Product reviews can be short and sweet, or highly detailed — as long as they help other customers, that's what we're looking for. So submit your reviews and help your fellow collectors sort out the "HOT" from the "NOT"! Who knows, you may be one of next month's winners.
HOW TO SUBMIT A PRODUCT REVIEW:
It's simple! Just visit any product page and look for this:
Click on it and our product review form will appear in a popup. Just fill out the pertinent information and submit your review, and you're done! We'll take a look at your review and get it up on the product page soon thereafter!
There's also a really easy way for you to call up everything you've ever ordered from us and review it. Simply log in to your account and go into the Order History Section. Next to each item, you'll see a "Review it!" link.
Questions? Comments? Let us know below!
Please follow and like us: