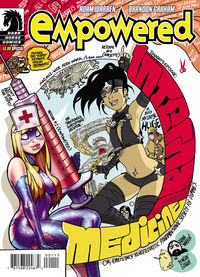 No two reviews are the same! You guys have once again outdone yourselves by sending in so many spectacular product reviews to choose from last month! Picking just three of you for this month's winners was as hard as picking the original Multiple Man out of a whole group of dupes. However, after reading through the hundreds and hundreds of uncanny reviews, we have hand picked three of our favorites as part of our monthly Product Review Contest. Below, you'll find out who won from May's Product Reviews. $25 TFAW gift certificates are on the way to the folks who posted them.
David from Philadelphia, PA stopped by with his five star review of superstar writer Adam Warren's Empowered Special: Internal Medicine from Dark Horse Comics:
Empowered one-off while awaiting the trades. Don't let the dessert cart of cheesecake fool you – Warren always spins a rich, interwoven story peppered with character, humor, and hyperbole courtesy of the Caged Demonwolf. While not my favorite of the one-offs–the ending teaser forces my hand to a "5." 'nuff said.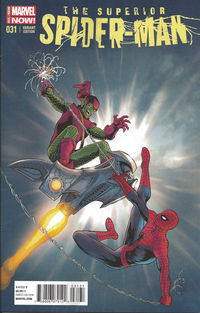 Our second winner is Kenneth from Flushing, NY. He had this to say about the Superior Spider-Man #31:
The look on the Green Goblins face when he realizes that it is actually Peter Parker he is fighting, not Doc Ock is priceless. Some readers had problems with the art in the second half of the book, but I am fine with it. When Spider-Man confronts J. Jonah Jameson at the end if the book, it is very moving and memorable. It made this series finally truly "superior."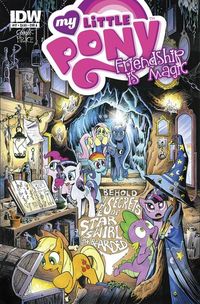 Last but not least, Jeremy from Middletown, RI wrote a review for My Little Pony Friendship Is Magic #17 that we had to share:
The MLP comic series continues to delight and inspire. These are the first comics that I have ever read and I am hooked forever by this point. They have even spurred me to start buying comics and graphic novels from other series and genres. I'm proud to say that I'm a comic book guy now.

Thanks so much to everyone who wrote reviews last month. You're helping people decide what to get (or what to avoid) next.
Remember, you don't have to write a novel to win. Product reviews can be short and sweet, or highly detailed — as long as they help other customers, that's what we're looking for. So submit your reviews and help your fellow collectors sort out the "HOT" from the "NOT"! Who knows, you may be one of next month's winners.
HOW TO SUBMIT A PRODUCT REVIEW:
It's simple! Just visit any product page and look for this:
Click on it and our product review form will appear in a popup. Just fill out the pertinent information and submit your review, and you're done! We'll take a look at your review and get it up on the product page soon thereafter!
There's also a really easy way for you to call up everything you've ever ordered from us and review it. Simply log in to your account and go into the Order History Section. Next to each item, you'll see a "Review it!" link.
Questions? Comments? Let us know below!
Please follow and like us: