The one and only Nick Dragotta (East of West) has donated an amazing piece of artwork to the Comic Book Legal Defense Fund this year: the cover to East of West #14! Want to own it? You can bid on this piece, and dozens of other amazing offerings, at the CBLDF's San Diego auction this July.
All proceeds from the auction will help defend the First Amendment rights of the comics community! Catch a glimpse of Dragotta's piece below: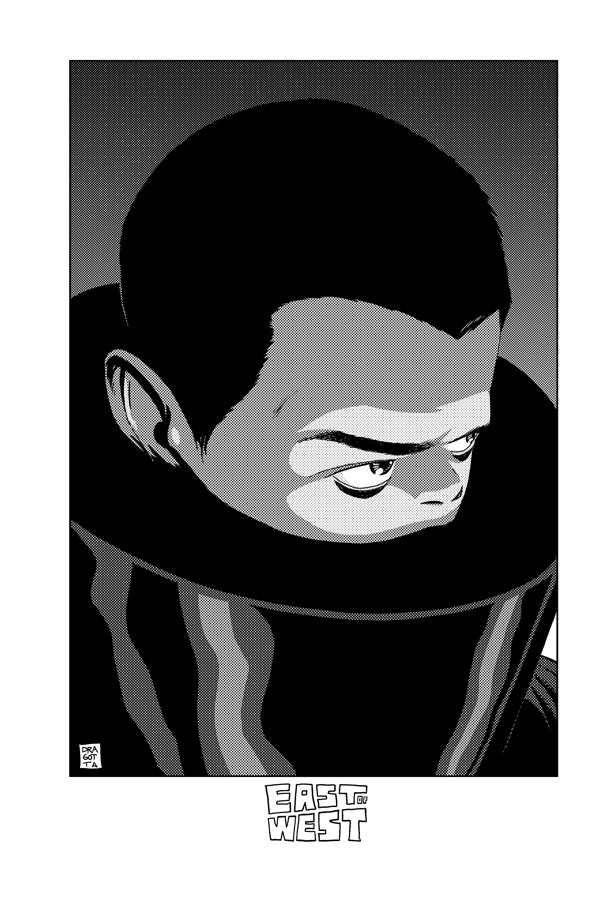 As a thank-you for his donation, TFAW is creating high-end 11″ x 17″ art prints on a silk-finish, heavy cover stock: a limited print run of just 300! If you're interested in getting one of these prints, please contact the artist directly.
Since 2009, Things From Another World has been a proud supporter of the CBLDF's SDCC auction, helping to raise more than $100,000 to help defend free speech for comic book fans, creators, retailers, and more.
To see more of the incredible original art that will be available for auction at SDCC this year, visit our SDCC 2014 auction page now!

VISIT OUR CBLDF SDCC 2014 AUCTION PAGE

BECOME A MEMBER OF THE CBLDF
Are you excited to see more CBLDF art? Will you attend this year's auction? Post your comments below!
Please follow and like us: