While Tim Seeley has been making more noise as a writer lately (Grayson, Revival), we're psyched that he chose to showcase his formidable art skills by donating his Bloodliners cover to the Comic Book Legal Defense Fund. You can bid on this — and dozens of other pieces by Nick Pitarra, Emma Ríos, and more — at the CBLDF Live Art Auction at SDCC July 26.
All proceeds from the auction will help defend the First Amendment rights of the comics community! See Tim's piece below, a reworked version of a cover he drew as a kid: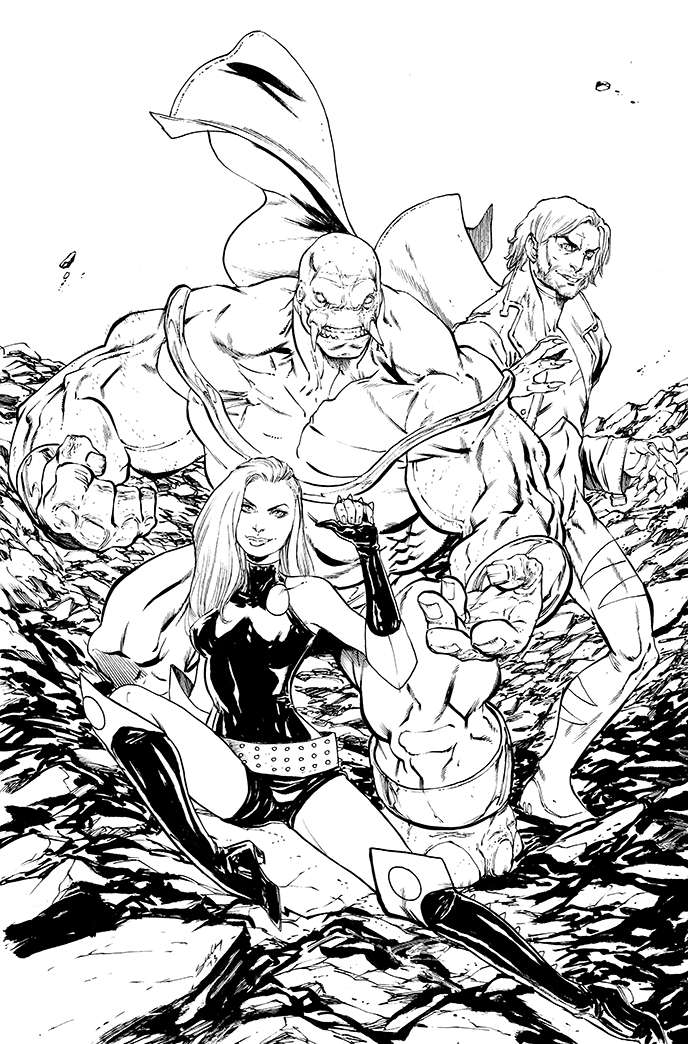 Since 2009, Things From Another World has been a proud supporter of the CBLDF's SDCC auction, helping to raise more than $100,000 to help defend free speech for comic book fans, creators, retailers, and more.
To see more of the incredible original art that will be available for auction at SDCC this year, visit our SDCC 2014 auction page now!

VISIT OUR CBLDF SDCC 2014 AUCTION PAGE

BECOME A MEMBER OF THE CBLDF
Are you excited to see more CBLDF art? Will you attend this year's auction? Post your comments below!
Please follow and like us: