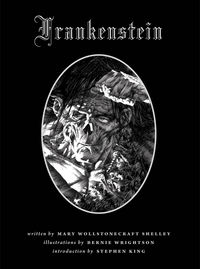 Every month, our customers submit hundreds of product reviews that help others determine how great (or flat-out bad) certain comics, graphic novels, and other collectibles are. We took a look at the reviews that were submitted in July and are awarding $25 gift certificates as part of our monthly Product Review Contest. And the winners are (insert drum roll here):
Joe from East Northport, NY penned a couple really great reviews last month — his review for Bernie Wrightson's Frankenstein HC caught our eye:
Great art in this beautiful hardcover. I have it as a coffee table book and company always has something to say and will take a look, mostly they all love it. Great classic story and the artwork to go along with it is amazing.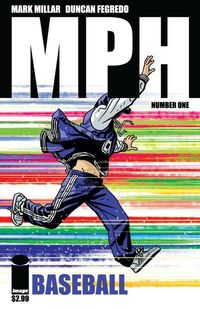 Our second winner is David from Nortonville, KS. He had this to say about Mark Millar's newest book, MPH #1:
A nifty take on the super-speed power that takes place in a universe where no one can oppose it, supposedly. Well written, great art, an overall excellent read. Not an over-the-top book like Kick-Ass or Wanted though, at least by issue 2.
I am a huge fan of Millar's work and while this isn't his craziest story, it's quite well written with characters you can relate to (or at least empathize with). The characters are believable with a relatable the-ends-justify-the-means mentality of the main character. I wouldn't condone it, I'm just saying I can see parallels in the world we live in today. People feeling their only option out of a bad situation is through some sort of crime, but in the end a desire to just get out, go straight, and leave their bad start behind.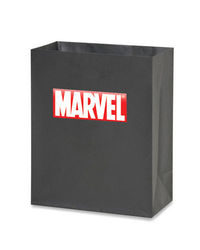 Last but not least, Gabe from South Australia dropped by to share his thoughts about our $3 Marvel Grab Bag Graphic Novels:
Wow! I ordered and received 3 graphic novels: Young Avengers Presents: Young Avengers, Friendly Neighborhood Spider-Man Volume 2 and Iron Man: I Am Iron Man. I'm astonished that I got these wonderful collections at the price I did considering the condition that they're in. The ones I received look no worse than the ones I've seen in stores before (one of them had a fold in one page…that's honestly it though). I'm almost certainly going to purchase more of these considering the price. Thanks so much for these fun surprises!!!

Thanks so much to everyone who wrote reviews last month. You're helping people decide what to get (or what to avoid) next.
Remember, you don't have to write a novel to win. Product reviews can be short and sweet, or highly detailed — as long as they help other customers, that's what we're looking for. So submit your reviews and help your fellow collectors sort out the "HOT" from the "NOT"! Who knows, you may be one of next month's winners.
HOW TO SUBMIT A PRODUCT REVIEW:
It's simple! Just visit any product page and look for this:
Click on it and our product review form will appear in a popup. Just fill out the pertinent information and submit your review, and you're done! We'll take a look at your review and get it up on the product page soon thereafter!
There's also a really easy way for you to call up everything you've ever ordered from us and review it. Simply log in to your account and go into the Order History Section. Next to each item, you'll see a "Review it!" link.
Questions? Comments? Let us know below!
Please follow and like us: