Are you looking for that perfect gift for your favorite Bat-fan and not sure where to start? Well, look no further–here at TFAW, we are happy to help you find just the right item for their utility belt. We have a wide selection of Batman products from the monthly comics, award-winning graphic novels, and incredible statues to a ton of other products to choose from. Since 2016 will be a big year for DC Comics flagship superhero–Batman–from television with shows like Gotham to films like Batman V. Superman: Dawn of Justice and Suicide Squad, entering the Bat-world has never been easier. Here are a few selections to make your holiday hunt a bit easier this season.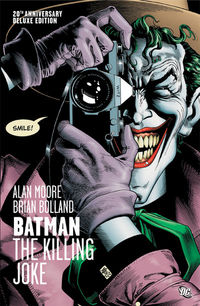 Batman:The Killing Joke 20th Anniversary Deluxe Edition HC By: Alan Moore, Brian Bolland Your Price: $16.19 Starting with one of the most famous Batman stories of all-time and written by Alan Moore and art by Brian Bolland, this story not only defined The Joker and Batman as adversaries for decades, but also created story points that have affecting the Dark Knight's world to this day. Collected in a beautiful hardcover deluxe edition that would fit nicely on any fans bookshelf.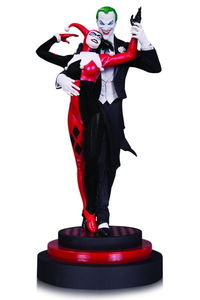 Limited Edition Joker And Harley Quinn Statue Sculpted by: Tim Bruckner Your Price: $224.95 Finally, the item perfect for the fan that is more interested in the amazing villains than the Cape Crusader himself. Based on the Alex Ross cover to Harley Quinn #1 that introduced the already famous animated character to the DC comic universe, this limited edition statue will become the centerpiece to anyone's collection. Next year will also mark both characters starring in the August release of Suicide Squad, so hop on early as fans know that what makes Batman great is his villains.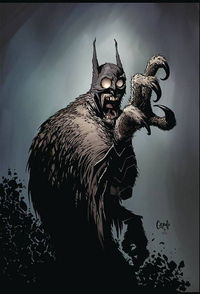 Absolute Batman: The Court Of Owls HC By: Scott Snyder, Greg Capullo Your Price: $89.99 Collecting the beginning of Scott Snyder and Greg Capullo's ongoing Batman epic, this volume sees Bruce Wayne's Gotham rocked to its core as a secret society controlling the city from the shadows has now targeted it's favorite son and his secret identity. Not even old allies like the original Robin, Dick Grayson, can be trusted due to the far reach of the Court of Owls. This oversize hardcover edition includes a ton of extras among the first 11 issues collecting this storyline. It's also a great way to start with the Batman comics, as this is a good jump on point for new or returning readers. Here are even more gift ideas for the Batman fan in your life:
If you look at these items and don't think they are just right, or need more help sorting out your Batman 66's from your Batman Beyond's, feel free to contact us directly via Live Chat at TFAW.com. You can also call us at 800-862-0052 or email us, and we'll be glad to direct you to the right Bat-product.
Please follow and like us: