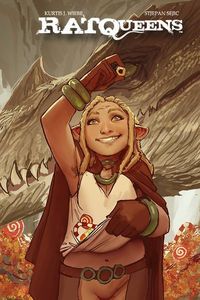 It's that time again! Every month, our customers submit hundreds of product reviews that help others determine how great (or not-so-hot) certain comics, graphic novels, and other collectibles are. We took a look at the reviews that were submitted in November and are awarding $25 gift certificates as part of our monthly Product Review Contest. The winners who submitted product reviews in November are (insert drum roll here):
Our first contest winner all the way from Latvia. Alise wrote a review for Rat Queens issue #12.
Although I still like Upchurch's art in Rat Queens, but Tess Fowler is very good substitute, she's pretty good. When it comes down to story it's still The Rat Queens I fell in love with. In this comic you can get to know something about the girls and have some excitement.

We really love Rat Queens because it's the perfect combination of humor, fantasy, and action. The team does a really great job month after month of hooking us in. So excited to follow the adventures of Hannah, Violet, Dee, and Betty.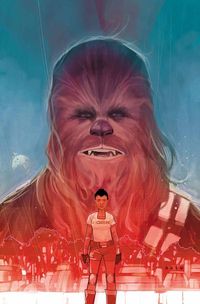 Our second winner is Zach from Cedar Rapids, IA, who wrote a 4-star review of Chewbacca issue #1 by Gerry Duggan and Phil Noto:
I was pumped for this mini series, because Chewbacca is one of my favorite characters. But this first issue was very uninspired. It's like reading a Groot comic, in that you never really know what Chewie is saying, so it's up to the other people in the scenes to drive the dialogue. And the character they used in this story line is pretty boring. I'm hoping this story picks up in the rest of the issues and I'll keep buying them because I'm a Star Wars nerd, but I was hoping for much more.

See two other 5-star reviews for this issue.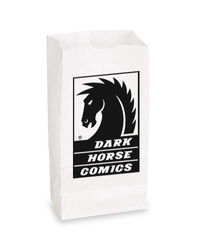 Last but not least, Will from Phoenix, AZ dropped by to offer his thoughts about our $.50 Grab Bag Comic from Dark Horse Comics:
Picked this up to make my order qualify for free shipping, It was the Willow #1 comic from the BTVS universe. I'm very happy with it as I've read the digitals and now I have a copy of the floppy….which I'll need to pick the rest up now.

I just love Will's response to the book he got as a grab bag. You never know what you're going to get with our $.50 Grab Bag Comic, and that's actually part of what makes them so great. I can't tell you how many people I've talked to who have gotten something they would have never picked up at full price, but ended up loving the issue so much they started reading the series regularly.
Honorable mentions from November's Product Reviews at TFAW:
Thanks so much to everyone who wrote reviews last month. You're helping people decide what to get (or what to avoid) next.
Remember, you don't have to write a novel to win. Product reviews can be short and sweet, or highly detailed — as long as they help other customers, that's what we're looking for. So submit your reviews and help your fellow collectors sort out the "HOT" from the "NOT"! Who knows, you may be one of next month's winners.
HOW TO SUBMIT A PRODUCT REVIEW:
It's simple! Just visit any product page and look for this:
Click on it and our product review form will appear in a popup. Just fill out the pertinent information and submit your review, and you're done! We'll take a look at your review and get it up on the product page soon thereafter!
There's also a really easy way for you to call up everything you've ever ordered from us and review it. Simply log in to your account and go into the Order History Section. Next to each item, you'll see a "Review it!" link.
Questions? Comments? Let us know below!
Please follow and like us: