As we race to the premiere of Game of Thrones Season 6 next year, fans' heads are swirling with big questions: Is Jon Snow alive? Can Daenerys and her dragons finally conquer Kings Landing and of course, what awesome merchandise should I get the GoT fan on my list this holiday season? Well, we're here to help you and the Game of Thrones fan in your life with our latest gift guide!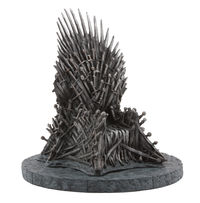 Game of Thrones Statue: Iron Throne Mini Replica Dark Horse Deluxe Your Price: $35.99 This it folks, what the battle is all about. Now the Iron Throne can be yours without having to engage in the bloody conflicts of Westoros. At 7-inches, you can actually hold the power in your hand and display it on your desk or workspace.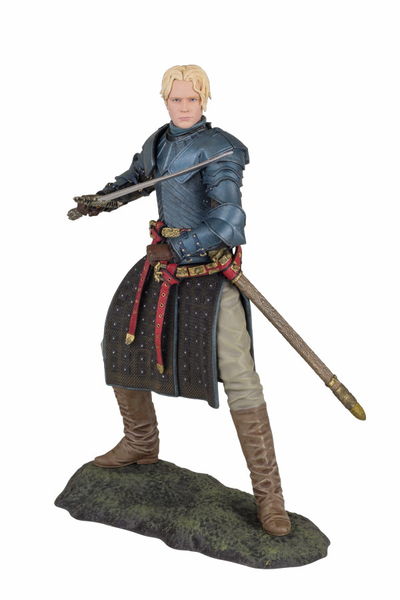 Game of Thrones Figures Funko, Dark Horse Your Price: $9.89-$22.49
Relive all your favorite moments from the show or play out new stories with the GoT cast of characters. The most beloved characters are now available in high-quality and affordable plastic figures. Choose from over three dozen figures!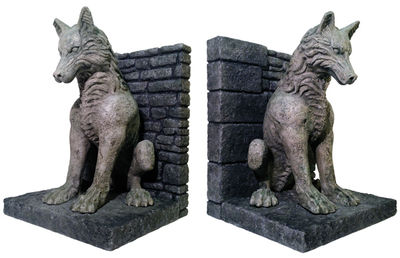 Game of Thrones Direwolf Bookends
Dark Horse
Your Price: $47.99
Dire wolves protect the members of House Stark from enemies, now they're here to protect your books or DVDs from falling over. The next best thing to a real Dire Wolf in your life, these are sculpted from the actual props used by the production team of the series.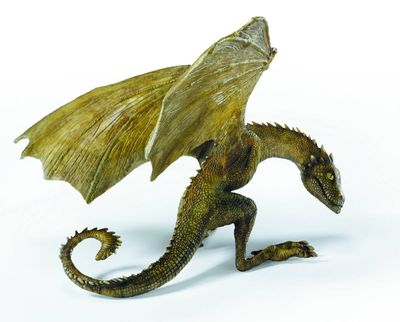 Game of Thrones Baby Dragon Resin Statues The Noble Collection Your Price: $34.79 each
The real stars of the series are of course, the Dragons. Now they can be yours to keep watch over your home or office. These statues are highly detailed and hand-painted to give you the most realistic collectible you can imagine.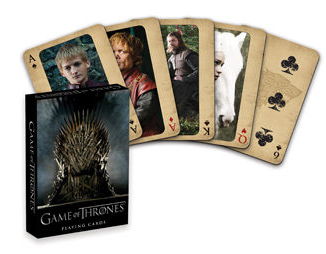 Game of Thrones Playing Cards
Dark Horse
Your Price: $2.99
Great for a stocking stuffer, you can play the Game of Thrones from the safety of your home with these playing cards. Each card features a photo of cast members or props from the series.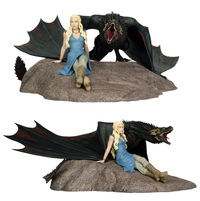 Game of Thrones Limited Edition Daenerys and Drogon Statue By: Dark Horse Deluxe Your Price: $382.49
The ultimate collector's piece for fans of the show! Dark Horse Deluxe has beautifully captured the Mother of Dragons and one of her "children" in glorious detail. Show your support for House Targaryen as they fight to take back the throne. Smaller Version also available for just $89.99
There are too many great Game of Thrones items we can't fit them all on one blog. You can see our entire Game of Thrones catalog here. Below are a few others we think the super fan on your list will enjoy:
Still not sure what to get? A
TFAW Gift Certificate
is a one-size-fits all treat, or feel free to contact us directly via Live Chat at
TFAW.com
. You can also call us at 800-862-0052 or
email us
, and we'll be glad to help you select the perfect gift for that special geek in your life. See more gift list ideas at the
TFAW Blog
.
Please follow and like us: