I've been looking forward to this week awhile now. With the Hellboy Winter Special and Old Man Logan #1 dropping this week, we've had some pretty good reading at the TFAW offices and comic book shops. We picked a few of this week's new releases that we thought were standouts. This is the third of our seven-part series of New Comic Book Day blog articles.
SPOILER ALERT — We try to keep as many spoilers under our hats as possible, but a nugget may sneak through to our reviews.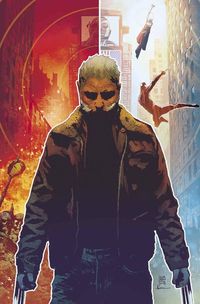 Old Man Logan #1
By: Jeff Lemire, Andrea Sorrentino
The best description for Old Man Logan is if Marvel had a baby with Sin City. This story takes place right after the end of Marvel's Secret Wars. With Jeff Lemire's writing going hand in hand with Andrea Sorrentino's art, you can definitely tell the dark tone this story gives off.
Going through issue #1, you have just as many questions as Logan. What is happening? How is this happening? Where am I? Why did this happen?! Don't worry true believers, your questions will be answered…on the last page. Old Man Logan is back and has found his one sole purpose in this Universe. Is it revenge? Is it Justice?! You'll just have to read to find out! [Darcey M. at Universal TFAW]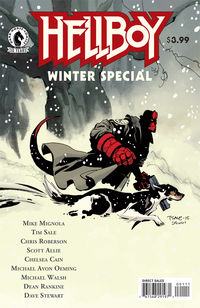 Hellboy Winter Special
By: Mike Mignola, Tim Sale, Chris Roberson, Scott Allie, Chelsea Cain, Michael Avon Oeming, Michael Walsh, Dean Rankine, Dave Stewart
I've been looking forward to the Hellboy Winter Special for some time now, and I'm happy to say that it does not disappoint. Tim Sale, folks. The living legend contributes the first of the four Mignolaverse vignettes contained in this issue. I fall in love with his art all over again all in a span of eight pages in Broken Vessels. Chris Roberson's first ever Hellboy story, Wandering Souls, was incredible. I was captivated and am excited to see where he takes us in the months and years to come.
Chelsea Cain & Michael Avon Oeming's Mood Swings was a charming HB romp. Focusing on a young Liz Sherman and a bout of teenage attitude, this story put a huge grin on my face. Rounding out the issue was Dean Rankine's fun Lobster Johnson short, Kung Pao Lobster. [Josh C. at TFAW.com]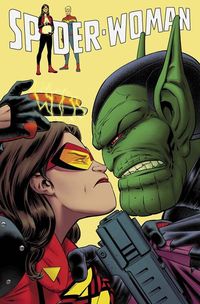 Spider-Woman #3
By: Dennis Hopeless, Javier Rodríguez
Spider-Woman isn't your the typical superhero book since it features a very pregnant lead. The eight-month jump in time post-Secret Wars allows Hopeless to skip over the how's and why's of Jessica's pregnancy. It creates a realistic sense of danger and drama for the characters but there's a good bit of humor in the moms-to-be versus a horde of Skrulls.
The art is the clincher for why I'll come back. I loved Rodríguez's stuff when he was on Daredevil, but he's raised his game to another level. The splash pages depicting Spider Woman's route through the space hospital are fantastic and brought to mind the trippy epicness of Jim Steranko with a definite splash of Kirby. The Kirby influence is especially strong on his depictions of the Skrulls.
A great combo of art and story, drama and humor, with guest stars and on-point characterization, this book has me sold on coming back for more. [Dustin M. at Universal TFAW]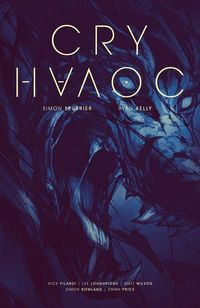 Cry Havoc #1
By: Simon Spurrier, Ryan Kelly
Cry Havoc had me sold at "lesbian werewolves" and thankfully the contents didn't disappoint. The moment I opened the comic I was blown away by the art and had a vast appreciation for the change in art direction throughout the comic. The changes really bring you into the moment and make for a very immersive world. One moment I feel like I'm reading Jem and the Holograms with heavy saturation and bold color choices before being transported into the world of The Walking Dead with a muted color palate to accompany the somber mood of the scene.
This first issue is all about getting our story set up and developing our world. The refreshing and unique take on the supernatural is something I cannot wait to dive further into. It's all well and good for every werewolf story to have common themes but I have a feeling these werewolves will be unlike anything we've seen in mainstream media. This comic has easily left an impression on me and I look forward to seeing this world and its characters develop further. [Megan W. at Universal TFAW]
What did you think of these books? What should we review next week? Let us know below!
Please follow and like us: