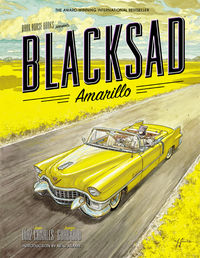 Every month, our customers submit hundreds of product reviews that help others determine how great (or not-so-hot) certain comics, graphic novels, and other collectibles are. We took a look at the reviews that were submitted in January and are awarding $25 gift certificates as part of our monthly Product Review Contest. The winners who submitted product reviews in December are:
Joe from Atlanta, GA wrote a quick 5-star review for the Blacksad: Amarillo HC:
Jaunjo's art alone makes everything Blacksad a must-have. This story is less fulfilling than previous Blacksad outings, but still a good, quick read – assuming you're not pouring over every inch of the art with a fine toothed comb.
We agree with Joe. We're kind of jealous of those of you who haven't discovered Blacksad yet. That means you get to read these incredible books for the first time! Savor every panel, folks.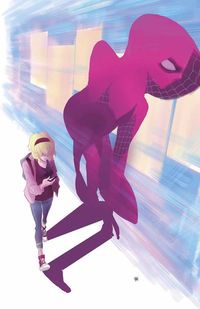 Our second winner is Kaitlin from Tucson, AZ who has written several product reviews. Here's what she had to say about Spider-Gwen #2 by Jason Latour & Robbi Rodriguez:
My girl Gwen Stacy–whom I love–in her own series. The art is great and this issue introduces Sam Wilson as Captain America and everything is beautiful.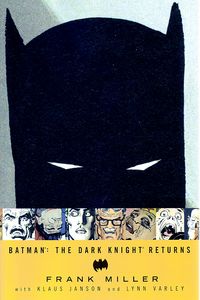 Last but not least, Rich from Myerstown, PA offered up his thoughts on the Batman: The Dark Knight Returns TPB:
After hearing so many people rant and rave about this, and with the Dark Knight III coming out, I had to finally pick this up and give it a read. The book is around 200 pages.
I call it a book, because in today's era, it does not read like a comic book. It's very slow and drawn out. Now, I have not yet finished reading the entire "book" but I'm around 60-pages in (in Book Two) and had to stop and give my opinion. This is very outdated. It's drawn out, long, and could really be consolidated a lot. Perhaps that's why a lot of people love it, it's a classic.
It's written in a very old-fashion. The entire "news" sections with the reporters and doctors and Gordon and everyone going back and forth is utterly annoying and half the time, not necessary. I find this to be not what I was hoping for.
However, I'm still going to push through it just so I can finally read it, but I'm someone who would not recommend this to anyone that is first getting into comics, enjoys a lot of action, or someone that gets bored easily. Instead, pick up Court of Owls or something more recent.

Honorable mentions from December's Product Reviews at TFAW:
Thanks so much to everyone who wrote reviews last month. You're helping people decide what to get (or what to avoid) next.
Remember, you don't have to write a novel to win. Product reviews can be short and sweet, or highly detailed — as long as they help other customers, that's what we're looking for. So submit your reviews and help your fellow collectors sort out the "HOT" from the "NOT"! Who knows, you may be one of next month's winners.
HOW TO SUBMIT A PRODUCT REVIEW:
It's simple! Just visit any product page and look for this:
Click on it and our product review form will appear in a popup. Just fill out the pertinent information and submit your review, and you're done! We'll take a look at your review and get it up on the product page soon thereafter!
There's also a really easy way for you to call up everything you've ever ordered from us and review it. Simply log in to your account and go into the Order History Section. Next to each item, you'll see a "Review it!" link.
Questions? Comments? Let us know below!
Please follow and like us: