This week for New Comic Book Day we're giving you two new great titles to start on, and saying goodbye to a fantastic run. Check out our other blog articles so see our thoughts on other books. Be sure to comment or share our post on Facebook or Twitter if you like our articles!
SPOILER ALERT — We try to keep from posting spoilers, but one may sneak through to our reviews now and again. Read with caution, true believers.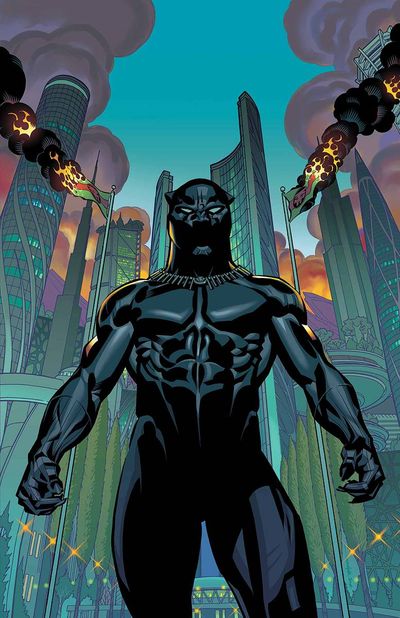 Black Panther #1
By: Ta-Nehisi Coates, Brian Stelfreeze
The King is Dead! Long Live the King! T'Challa has returned as the Black Panther and the King of Wakanda. Ta-Nehisi Coates, Brian Stelfreeze, and Laura Martin deserve a round of applause. The writing and art had me on the edge of my seat and color palette was nothing short of fantastic! This may be the most intense 1st issue of a series that I have read all year!
We get plenty of action in this, the premiere issue of the new Black Panther comic. However, we also get an in depth look at Wakanda. Of course, the Black Panther is the star but there are quite a few characters to keep your eyes on! Politics, inner turmoil, love, and the possibility of war are all in play here and I love it! [Sean W. at Milwaukie TFAW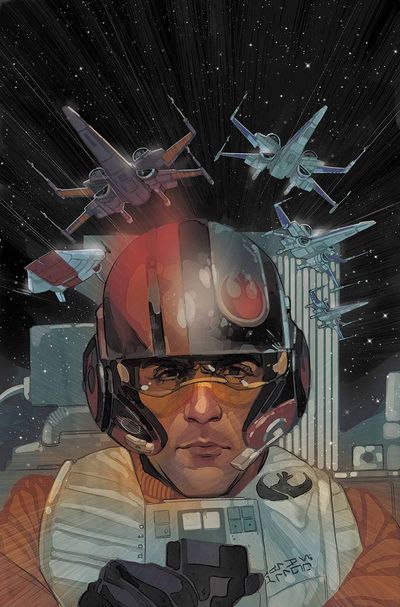 Star Wars Poe Dameron #1
By: Charles Soule, Phil Noto
Thirty years after the evil Empire fell to the rebel forces lead by Luke, Han, and Leia, a military force known as the First Order is pushing to overthrow the new republic. General Organa has recruited Poe Dameron, the best pilot in the galaxy and his helpful droid BB-8, to get any information on the location of Lor San Tekka, the person with the whereabouts of the Jedi Knight Luke Skywalker.
In this first exciting issue of the new ongoing Star Wars Poe Dameron comic book series you get to see the forming of Poe's brave team of rebels — the Black Squadron; Kare Kun, L'ulo, Jess Pava, Snap Wexley, and technician Oddy Muva. What traps await Poe and BB-8 when they go to find Lor? Find out as the new team works together on their first mission: a mission that will hold the fate of the galaxy in its hands. Also in this first issue, you get a amazingly cute minicomic all about the misadventures of BB-8 and the ways in which he interacts with all the rebels on base.
Charles Soule (Death of Wolverine and She-Hulk) does a brilliant job again, with the beautiful art of Phil Noto following up his run on Chewbacca. You'll love this new adventure in the ever-growing Star Wars comic book universe.
[Steve M. at Milwaukie TFAW]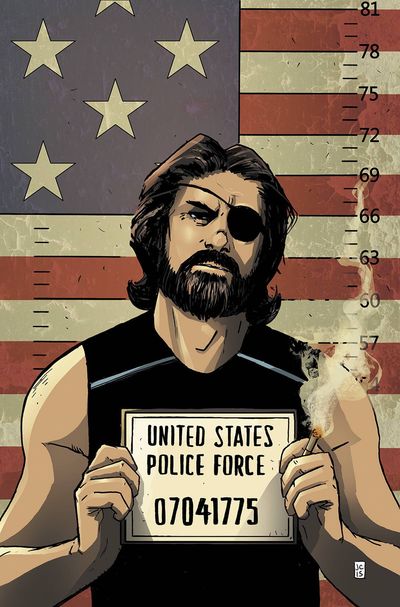 Escape From New York #16
By: Christopher Sebela, Maxim Simic, Jason Copland
Well this is it. After 16 Escape From New York issues, we've arrived at the last adventure we'll see of Snake Plisskin for awhile. I've got to say, Christopher Sebela did it. He wrote a final issue that ended not only the Escape From Cleveland (I don't know if that's what is called, but that's what I'm calling it.) story arc and left the series as a whole on a rather satisfactory note.
Throughout this series Sebela has done a fantastic job of giving us story arcs that were fun, creative, and felt natural to the John Carpenter's EFNY world. Maxim Simic and Marissa Louise both did a grand job from beginning to end. I'm sad to see this story end, but glad I had a seat on the ride. [Martin M. at TFAW.com]
What did you think of these books? What should we review next week? Let us know below!
Please follow and like us: