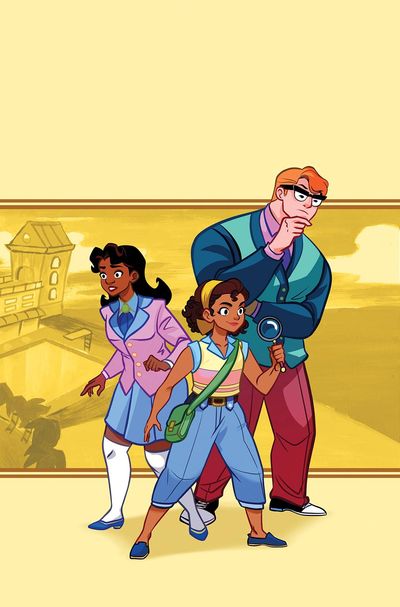 If there ever was a contender for best crime book for kids, this would be on top. With a tagline of "Nancy. Harriet. Veronica. There's a new Sleuth on the block." I had to give it a read.
Hope Larson (A Wrinkle In time) & Brittney Williams (Patsy Walker aka Hellcat, Legend of Kora) team up for a new all-ages detective book from Boom! in the same vein as Nancy Drew and Harriet the Spy.
The series focuses on Marigold "Goldie" Vance a 16-year-old who grew up at the Crossed Palms Resort, a nice resort in St. Pascal, Florida. Goldie has big aspirations beyond working the valet booth at the resort; she wants to be a Detective. She does her best to help Walter, the in house detective at Crossed Palms, although her help is not always wanted. Beyond that we have a great cast of characters, because a Sleuth is only as good as the company they keep. There's Walter, as we spoke of before, and Cheryl LeBeaux, Goldie's friend who also works the front desk. We also get introduced to Mr. Vance, Goldie's father and the manager of the Crossed Palms, and Rob who helps Goldie run valet (and has a crush on Cheryl).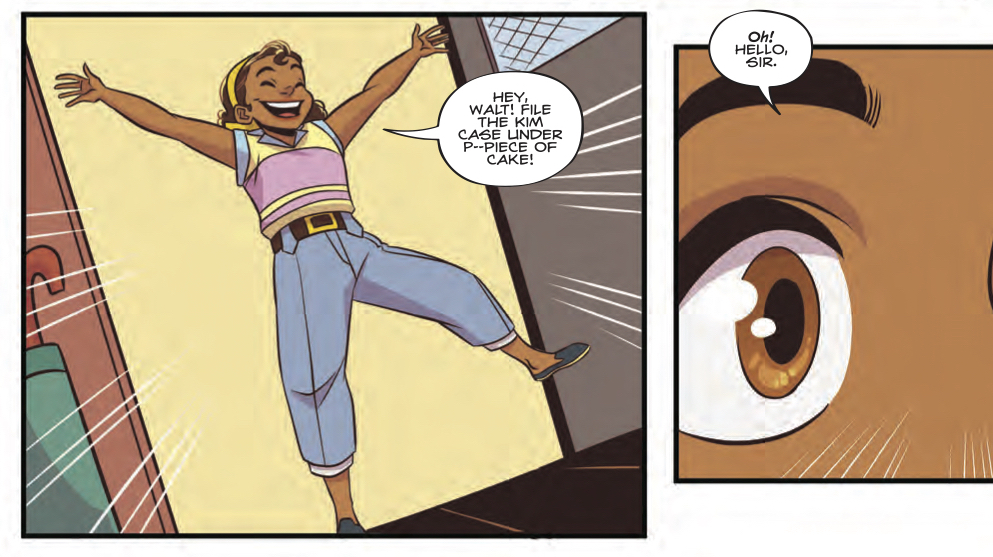 What's fun about this series is Goldie's personality. She's so eager to help and so sure of herself you can't help but want her to solve every case. She is also pretty silly at times with how over confident she can be.
Brittney Williams' designs are fantastic. If you've read her and Kate Leth's Patsy Walker aka Hellcat series, the art is very similar. That's most certainly not a bad thing; her art is very fun and perfect for a story like this.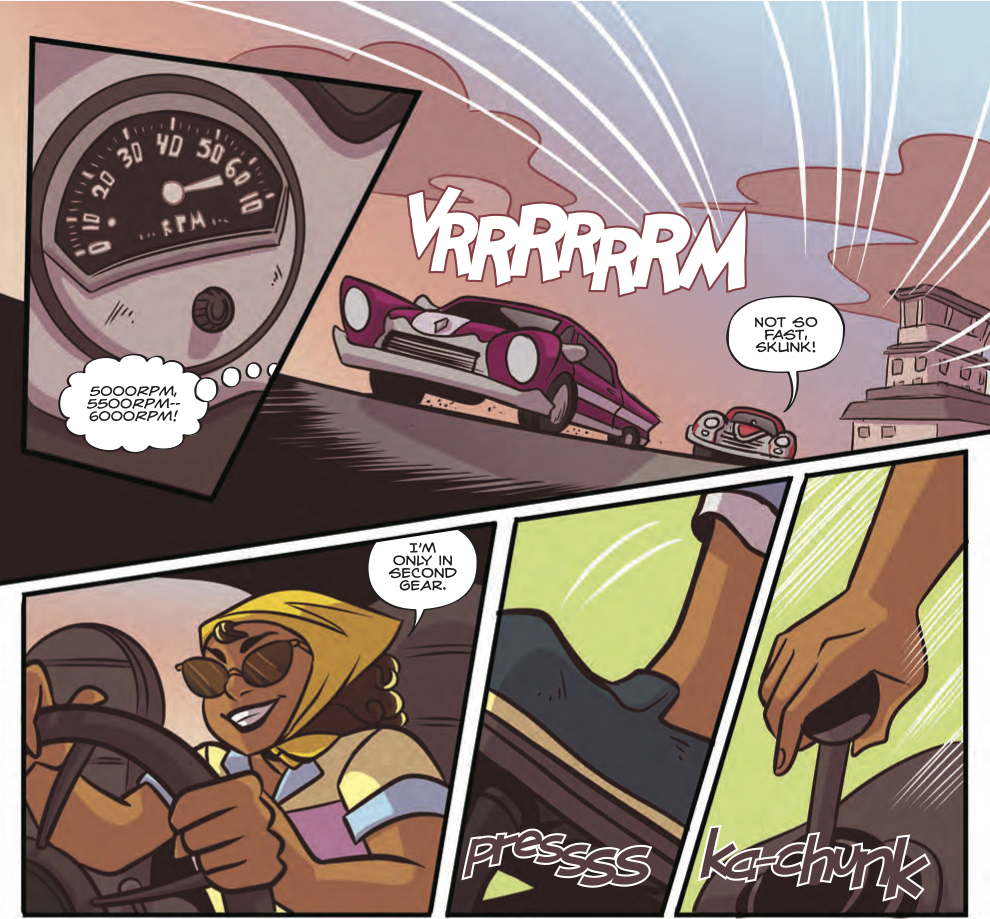 With this only being a 4-part miniseries, I can only hope that this book finds its audience so we can get more adventures with Goldie Vance and gang.
The first three Goldie Vance issues are currently available for order right now at TFAW.com! Perfect for fans of Veronica Mars, Lumberjanes, Gotham Academy, or Scooby Doo.
Please follow and like us: