Batman teams up with the Avengers? The creator of Rat Queens takes us to space, The Punisher contnues his path of destruction, and the Justice League go through a Rebirthing-all this week for New Comic Book Day. As always these are only a few of this week's new releases that stood out from the crowd. Check out our previous blog articles to see our thoughts on other books. Be sure to comment or share our post on Facebook or Twitter if you like our articles!
SPOILER ALERT — We try to keep from posting spoilers, but one may sneak through to our reviews now and again. Read with caution, true believers.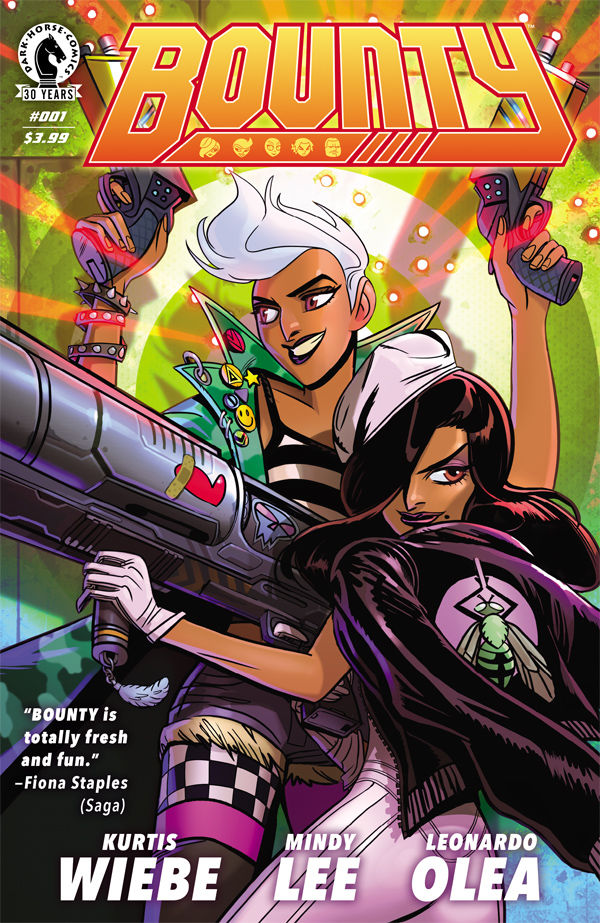 Bounty #1
By: Kurtis Wiebe, Mindy Lee, Leordo Olea
Sisters Nina and Georgie steal from the rich and give to the poor, and keep some for themselves. Hey, they have to eat, too. From Rat Queens creator Kurtis Wiebe and artist Mindy Lee. Comes this Robin Hood-Esq space tale.
This 40-page introduction really lays out the landscape for the new series. Kurtis has proven in the past he can write both funny and engaging teams with Rat Queens and this is no exception. I had a ton of fun with the sisters and their teammates. Bounty hits on elements seen in popular series like Firefly and Cowboy Bebop, but dials up the sci-fi, and futurism so that we end up with something unique, but familiar at the same time.
If you've been enjoying Rat Queens this is an instant pick up. If you don't know what Rat Queens is, well, 1) you're missing out, and 2), this is an excellent point to blast off with an awesome new series. Don't be the last one to the loading dock. [Martin M. at TFAW.com]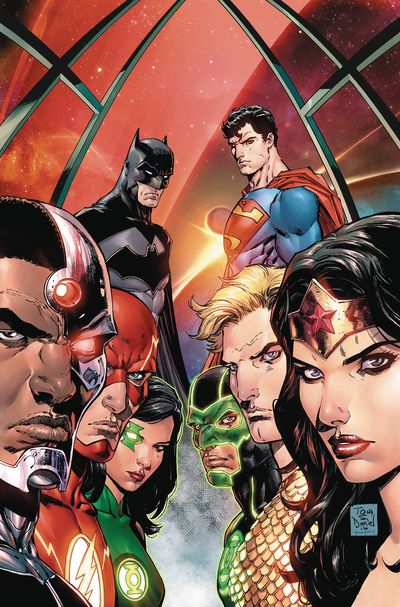 Justice League Rebirth #1
By: Bryan Hitch, Tony S. Daniel
It's a brand new day for the Justice League! After the Superman of the New 52 sacrificed his life to protect all human life, there was a void left in the Justice League. Now as they mourn the loss of their friend, they face the task of picking up the pieces.
A large alien threat attacks, bringing together Batman, Wonder Woman, The Flash, Aquaman, Cyborg, and rookie Green Lanterns – Simon Baz, and Jessica Cruz. Our Pre-Flashpoint Superman has made his presence known to few, but he cannot help but see this threat and rush into action to help the heroes of this Earth by stepping into his former role.
Batman is skeptical of the Kryptonian and wants to keep a close eye on him. Knowing what we do about Superman, it won't be long until he proves himself to the team. Solid art and a well-paced story give this opening room to grow and establishes a new threat which I am sure we will be seeing more of in the future. [Casey D. at TFAW.com]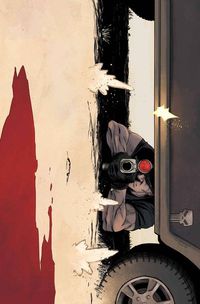 Punisher #3
By: Becky Cloonan, Steve Dillon, Declan Shalvey
Previously in Punisher, Frank Castle goes up against Condor, a mob that's manufacturing a drug called EMC which is making people stronger, faster, and immune to pain. While Punisher takes out all of Condor's head men, This leaves the DEA to come after Frank. After all, he is killing all their evidence for their case. His next hit is Josiah, one of the makers of EMC. However, Josiah comes with a catch. A little girl strapped with explosives and a father who is ready to hit the detonator as soon as the Punisher shows up.
I love the intense, on-edge feeling this series has been giving off so far–each issue has a fantastic fight scene. This issue thickens the plot of the story, and each issue has a fantastic fight scene. I am really intrigued to see where Becky Cloonan (writer of Southern Cross and Gotham Academy) takes this series. A definite must read for new and old fans of Punisher! [Darcey M. at Universal Citywalk TFAW]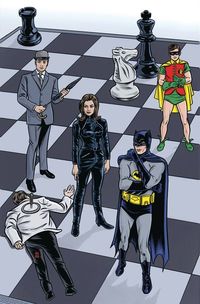 Batman 66 Meets Steed & Mrs. Peel #1
By: Ian Edginton, Matthew Dow Smith, Michael Allred
Last Time on Batman 66….
Well, I don't know what happened last time actually, but I can tell you that this is the first time we've EVER seen Batman team-up with the Avengers! No, not those Avengers from Marvel, the other ones from across the pond, Boom Studios' Steed and Mrs. Peel.
With the Gotham Museum hosting the White Star Diamond from the Royal Family, everything looks to be fine until Catwoman appears, and she's on the prowl for new accessories. Although Batman and Robin were too late, British Secret Intelligence agents Steed and Mrs. Peel were on the case. But could it be that something more sinister is going on? Was Catwoman behind it all? Will Steed and Peel ever be called The Avengers again? Find out next time, Same bat-time, same bat-channel!
Overall, this was a fun issue to read for me having some history with Steed and Peel, as my father watched them when I was a kid. Ian Edginton does a good job keeping the Batman 66 series in tone with the show. It felt like watching an episode. Tied with Matthew Dow Smith's art and Jordie Bellaire's colors this worked exceptionally well. Great start to this six-issue mini-series. [Martin M. at TFAW.com]
What did you think of these books? What should we review next week? Let us know below!
Please follow and like us: