If you're any sort of fan of DC Comics, then you've heard of the Justice League, but did you know that there's another league in the DC universe? One that handles weird and supernatural situations that the more visible Justice League can't? Of course I'm talking about Justice League Dark, or JLD, featuring John Constantine, Madame Xanadu, Deadman, The Changing Man, Shade, Swamp Thing and Zatanna. First introduced in Justice League Dark #1 back in November 2011, JLD brings a much needed sense of the eerie and mysterious to the DC world.
With the recent release of the animated Batman: The Killing Joke on DVD/Bluray, Warner Bros. animation announced that its next project would be none other than Justice League Dark, releasing a dynamite eight minute sneak peak at San Diego Comic Con 2016:
If you haven't heard of Justice League Dark or its individual members that's ok, because I'm going to take this opportunity to introduce some of the team.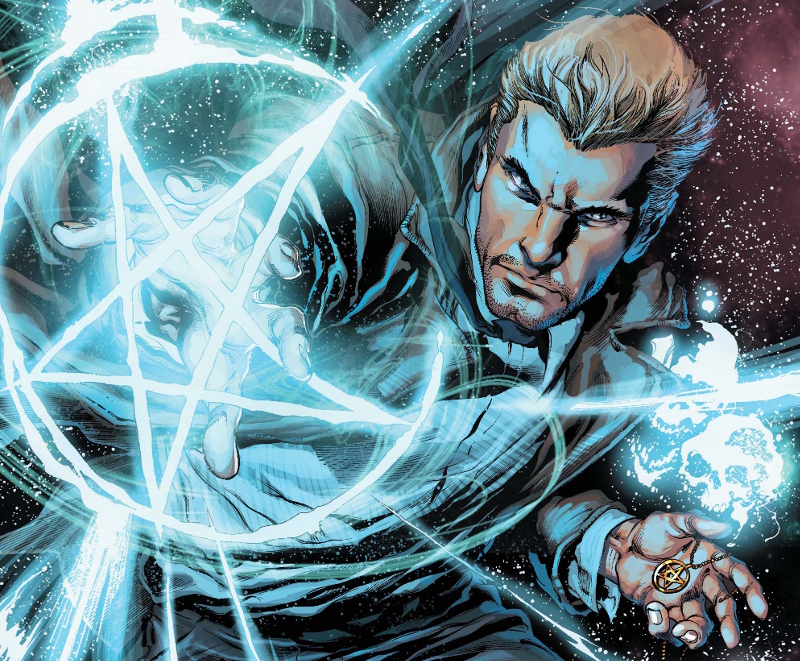 John Constantine:
A Magician originally appearing in Allan Moore's Saga of the Swamp Thing, he grew out into his own Vertigo series Hellblazer. Lasting for 300 issues from 1988 to 2013. Then John joined the DC universe with the New 52 and has been there ever since.
Sorcerer, con-man, stage act, asshole. John is a lot of things, but what has kept him around for so long is his mischievous, manipulating ways. Reading his stories, you feel for him when he's in danger, but know this: He ALWAYS has a way out.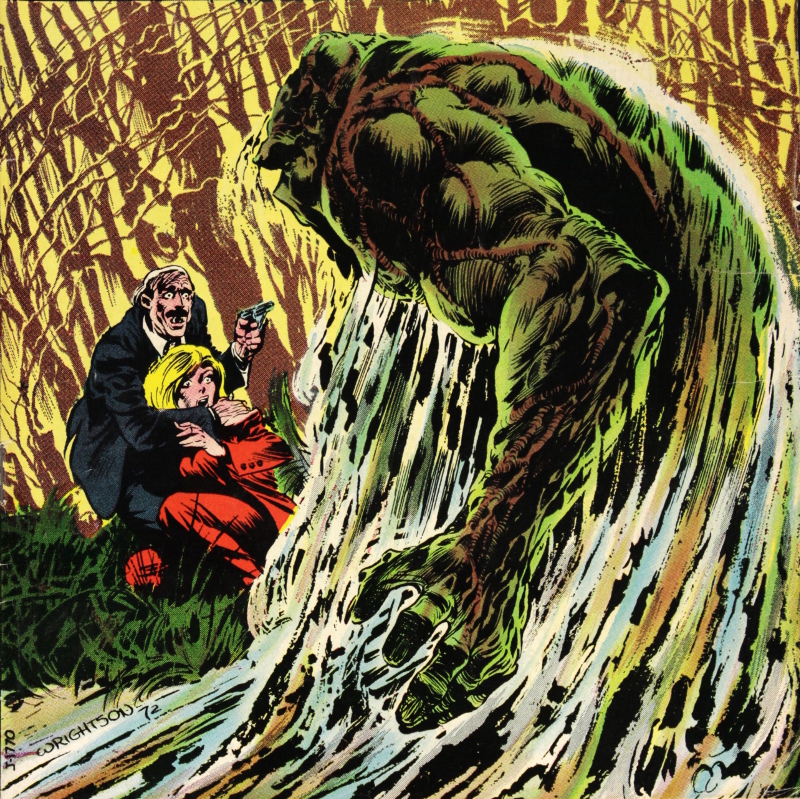 Swamp Thing:
Debuting in House of Secrets 1979. It has had various incantations, such as (the original) Alex Olsen, Allan Hallman, and Aaron Hayley. The most well known and longest lasting person to take on the mantle is Alec Holland.
Swamp Thing has the ability to control any plant life, native or extraterrestrial. Along with controlling it, he can also travel by the plants getting from one spot on earth to another in a matter of seconds. If wounded he is able to regrow parts to heal.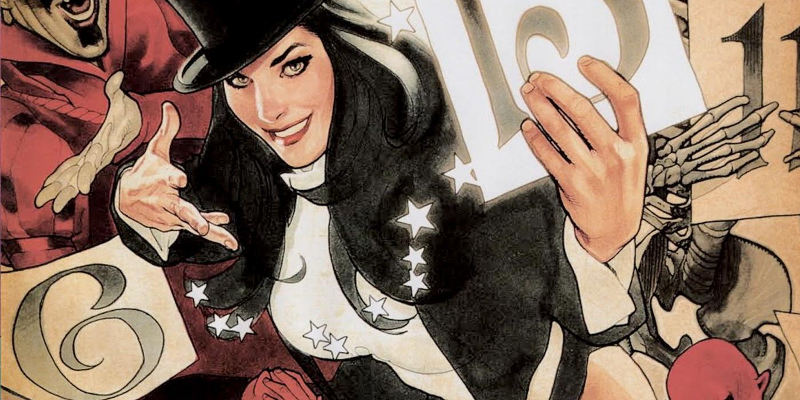 Zatanna:
A stage illusionist, and magician. Zatanna first appearing in 1964's Hawkman series, over the years has appared in several DC books including Detective Comics, Seven Soldiers Of Victory, Vertigo's Hellblazer series and even Neil Gaiman's The Books of Magic.
Being one of the most gifted Sorcoress' in the DCU. Zatanna has the ability to control elements, conduct energy based attacks. Even heal. Most of the time she has been limited to conducting spells if she cannot speak them. In some cases she has been able to write a spell down to cast it, or in rarer occasions cast with doing either.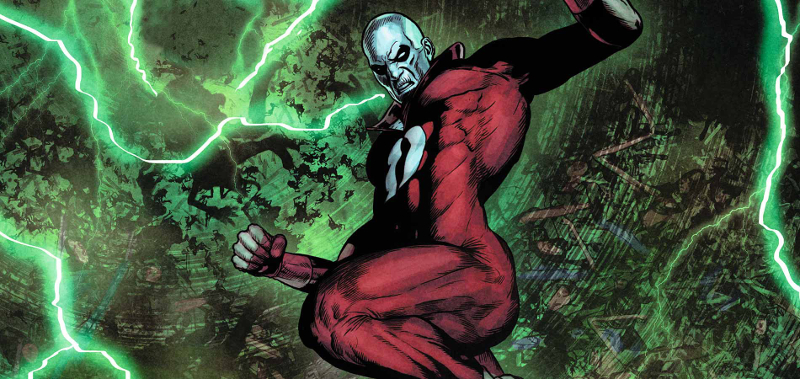 Deadman:
AKA Boston Brand, first appearing in Strange Adventures in 1967. Brand was a trapeze artist kill during a performance by The Hook. His powers were granted to him by the Hindu Goddess "Rama Kushna" in order for him to obtain justice.
Deadman is in all context dead, he is a ghost. What he can do is posses living creatures but is limited by their physical limitations. So say he possessed you or I, he couldn't fly, but if he possessed Superman, he could. Deadman also has the ability to pass through any object, and has the ability to travel to both the land of the living and the dead.
Ready to rock 'n roll with Justice League Dark?
After the success of Batman: The Killing Joke, I'm definitely eager to see what Warner Bros. does with the colorful cast of Justice League Dark. If thi animated feature does well on the small screen, along with Doctor Strange in the theater, perhaps we'll see that live action Justice League Dark Guillermo del Toro spoke of years ago?
Catch up on the entire Justice League Dark story here at TFAW.
Please follow and like us: