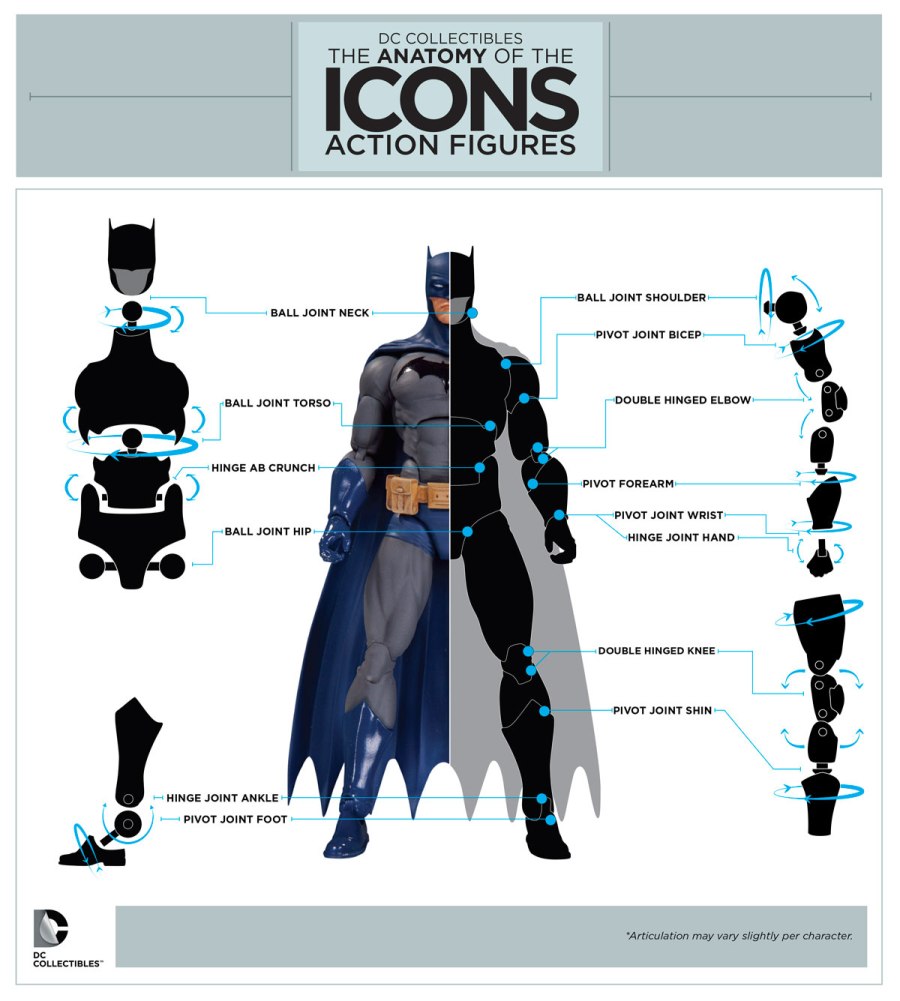 Over the past few years sales of action figures have seen a big surge. Most likely due to nostalgia, but with customers and lets be honest here adults, wanting more from their collectibles, the industry has really gotten better as a whole. Companies like Bandai or Max Factory have made a splash here in the states with figures that have 20+ points of articulation, are highly detailed and come with relevant accessories, like different heads, hands or weapons. This allows the owner to have a lot more fun with posing their figures.
Mainly we've seen more US based companies like Hasbro and NECA to take on the challenge to produce articulated detailed figures. But for a long time it was a struggle to get highly detailed, well articulated figures based on DC Comics Characters. Welcome to the DC ICONS series.
Wave 3 just recently hit our store shelves and our site and I got a chance to take a look at Harley Quinn, based on her appearance from the Batman arc, No Man's Land. Also in the series is Superman (THE MAN OF STEEL), Atom (FOREVER EVIL Atomica deluxe set with RAY PALMER & RYAN CHOI), & Aquaman (LEGEND OF AQUAMAN).
I like that toy manufactures are leaving the days of the clamshell packaging behind them. The shape and design of the ICONS series packaging is neat. This pentagon shape is able to show the buyer everything they need to know, no matter how the store is displaying them. This is also great if you are the type of collector that leaves their toys in the package.
Harley Quinn comes with 3 extra hands (2 left, 1 right), a comically oversized revolver with a cork in it, and her classic mallet. She is also equipped with over 21 points of articulation. Including double knee and elbow joints, a high waist joint and torso rotation. Ball joints at the shoulders and hip. In addition to the ankle joint, the feet have rotation.

It's really impressive how far the figures have come in the past 5 years. From figures that only have 5-9 points of articulation, to these beasts that can do almost any pose you want.
If you're looking for fun, detailed figures of your favorite DC Heroes and Villains, look no further than the DC ICONS series.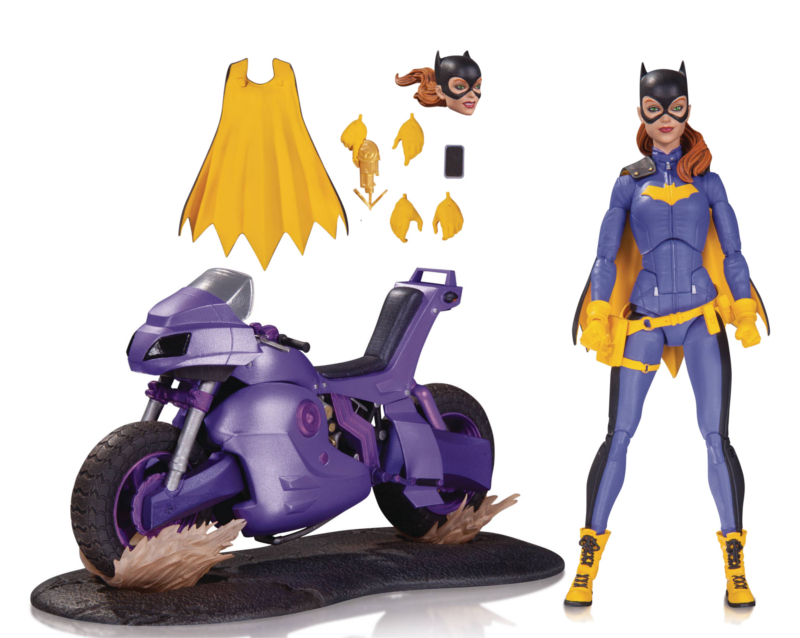 With various characters out now and coming out soon, like Batman and Green Arrow, you can expect to see characters you may not recognize right away like Deadman or Staic Shock. Also coming out is ICONS Deluxe series that comes with more accessories, Like the Green Lantern and his various parts for fighting off Sinestro. Coming out though is Batgirl with her Bat-cycle. Based on the Babs Tarr art in Batgirl of Burnside.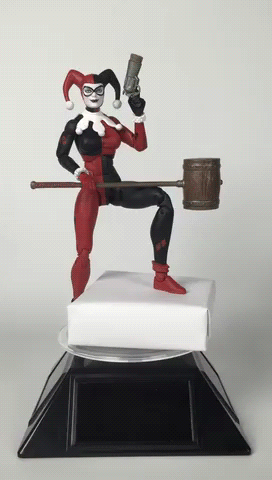 All in all the DC ICONS line is a solid line to figures – both for collecting and playing. I'm happy to see US toy lines step up their game as much as the Japaneese toy market has over the years.
Pick up one of many DC ICONS characters new and old coming out all year long. [Martin M. at TFAW.com]
Please follow and like us: