It's Wednesday, and that means it's New Comic Book Day! Ready for some reviews of a few of this week's new releases? Check out past articles so see our thoughts on other books that have recently released. Be sure to comment or share our post on Facebook or Twitter if you like our articles!
SPOILER ALERT — We try to keep from posting spoilers, but one may sneak through to our reviews now and again. Read with caution, true believers.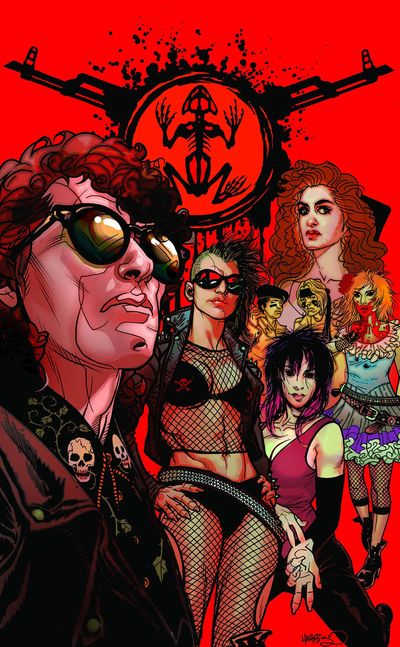 The Lost Boys #1
By: Tim Seeley, Scott Godlewski, Tony Harris
Set immediately after the events of the cult horror classic film, The Lost Boys #1 finds the Emerson Brothers attempting to find some semblance of normalcy while the Frog Brothers continue to hone their vampire hunting skills. Meanwhile, Grandpa Emerson maintains order in the Santa Carla Hunter's Union. That is until a new gang of vampires hits the scene to cause some havoc. This time our cast of characters aren't just involved by fate, they're the target.
Tim Seeley captures the tongue in cheek feel of the original film perfectly. The ridiculousness, yet somehow still serious tone comes through with each scene. Scott Godlewski recreates 1987 in all it's glory and strangeness. Together, they make it feel like the direct follow up people have craved. [Mikey N. at TFAW.com]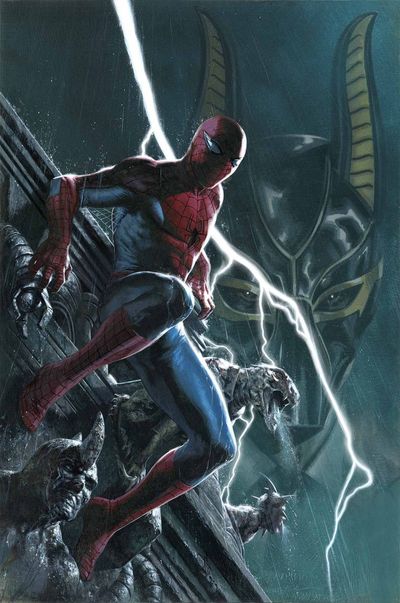 Spider-Man: Clone Conspiracy #1
By: Dan Slott, Jim Cheung, Gabriele Dell'Otto, Ron Frenz
Clones and Spider-Man. In the mid-'90s, these two were intertwined pretty heavily for better or worse. Now, history is repeating itself with Spider-Man: Clone Conspiracy #1 by Dan Slott and Jim Cheung. This is the big Spidey event of the year and Slott has been building toward it since this year's Free Comic Book Day title from Marvel.
Looking at the timeline, this story arc is going to run all the way through February of next year and it is starting out on the right foot. There's a lot of set up in this issue but it works, although it does help if you've been reading Amazing Spider-Man lately but it's not so dense that you can't dig this book up fresh and figure out what's going on. Slott definitely gets who Peter Parker is, and I think that's the strongest element of his take on Spider-Man.
Jim Cheung's art is as beautiful and dynamic as ever. I really like his rendition of Rhino. There's also a nice back up story by Slott with art by Ron Frenz that takes us back to the death of Gwen Stacy that's an excellent character piece. This is absolutely recommended. [Dustin M. at Universal City Walk TFAW]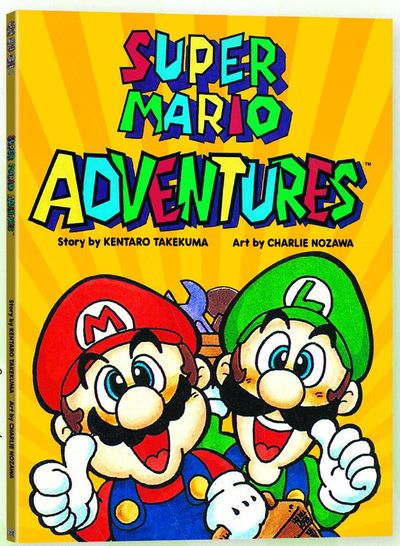 Super Mario Adventures
By: Kentaro Takekuma, Charlie Nozawa
If you ever had a Nintendo Power magazine as a kid, you may remember a small part of this graphic novel. The Super Mario Adventures GN reprints the classic comics that appeared in Nintendo Power back in the day. It's a funny tale of Mario and "Weege" trying to save the Mushroom Kingdom, again. It's classic '80s comical Manga with over exaggerated emotions and the inclusion of terrible rapping.
This was a fun trip down nostalgia lane. I can only hope that Viz can keep putting these books out! There were many comics that appeared in the Nintendo Power magazines. A Link to the Past came out last year and was the first and I only hope that Super Mario Adventures is not the last! [Martin M. at TFAW.com]
What did you think of these books? Were you a fan of the Lost Boys movie? What do you think of the idea of clones returning to the pages of Amazing Spider-Man? Let us know below!
Please follow and like us: