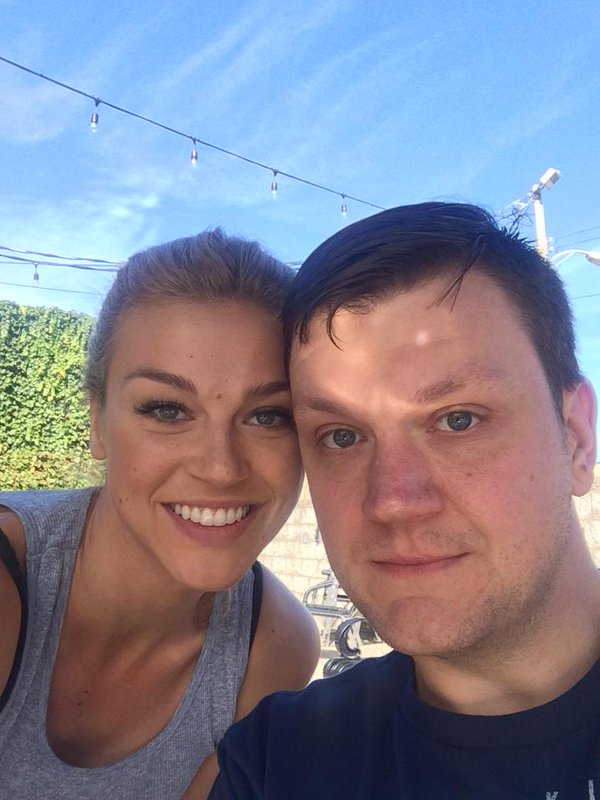 War, death, family, and angels. This is the center of the exciting new title, No Angel, by writer Eric Palicki (Guardians of Infinity) and writer/actress Adrianne Palicki (Agents of S.H.I.E.L.D., GI Joe: Retaliation).
The creative pairing is a perfect fit for an original series featuring a strong female protagonist. Eric's comics experience and Adrianne's knack for getting inside a character's head make for a compelling first outing.
The story opens as the former soldier turned FBI agent, Hannah Gregory, returns to her sleepy hometown of Tucker's Mill, Wisconsin. Her father and brother were murdered with no suspects to hold accountable. Hannah's childhood friend and local police officer, Sean Flynn, helps her as much as he can on tracking down clues.
When a mysterious woman tells Hannah that she may know why her family was murdered, the story gets going. Her path is filled with revelations of biblical proportion.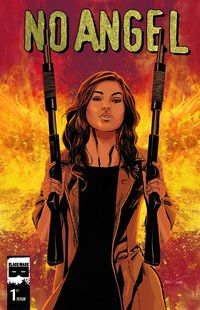 Adrianne and Eric craft a story set seemingly in the real world. Subtly introducing themes of the supernatural in a way that makes the reader question how much of this is actually happening. As this first issue unfolds, themes of homecoming and reconnecting with one's roots emerge. Hannah is dealing with very sensitive issues related to her past.
Hannah's likeness is made to resemble Adrianne Palicki and this does a lot to make the story feel more personal. Newcomer penciler, Ari Syahrazed, hits the ground running, particularly in combat scenes. His style accents a gritty tone for the book that makes crime scenes and war flashbacks haunting.
The coloring by Jean-Paul Csuka not only captures the feel of Fall, but the transition between present day and flashbacks is easy to follow just based off the color palate swaps. The art team is easily an integral part of the storytelling of this book.
If you're looking for a book that blends the crime genre with the supernatural, No Angel is a great pick.
ORDER YOUR COPY OF NO ANGEL TODAY
TAKE A PEEK INSIDE NO ANGEL #1
SEE OTHER TITLES FROM BLACK MASK COMICS
Please follow and like us: